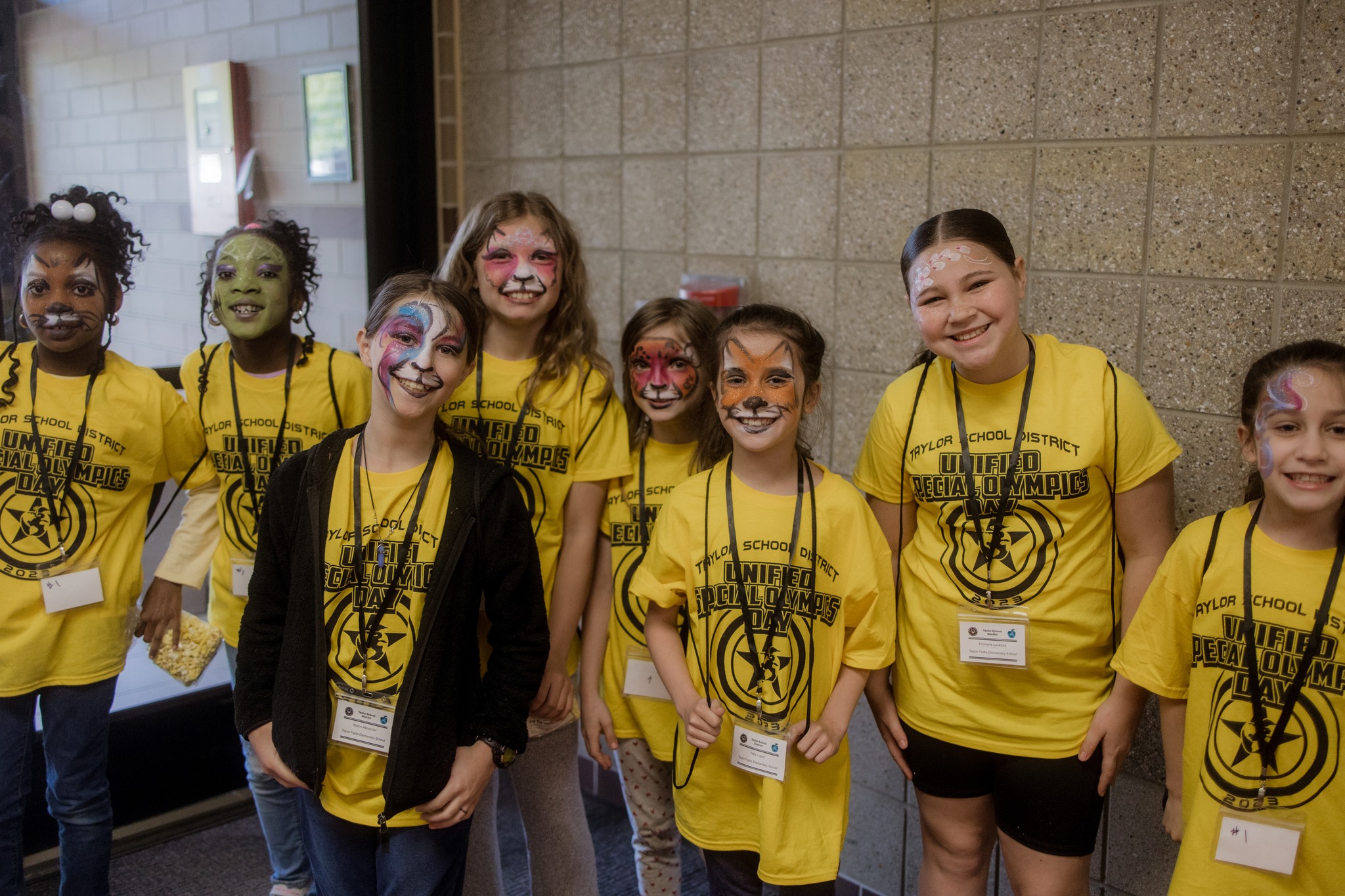 Welcome to Taylor School District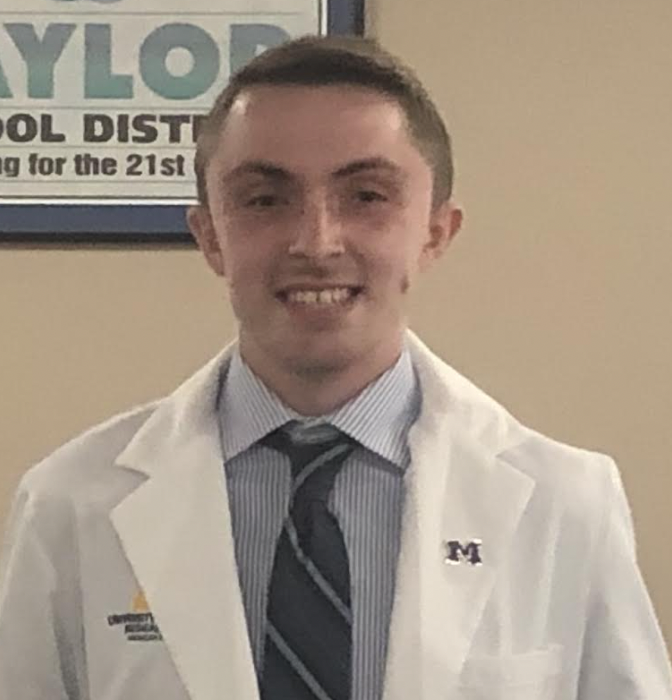 Blake Hardin graduated from Kennedy High School in 2017 as the Valedictorian of his class. He then attended the University of Michigan-Dearborn, graduating with a B.S. in Biochemistry with High Distinction in 2021. He is now a first-year medical school student at U of M Dearborn.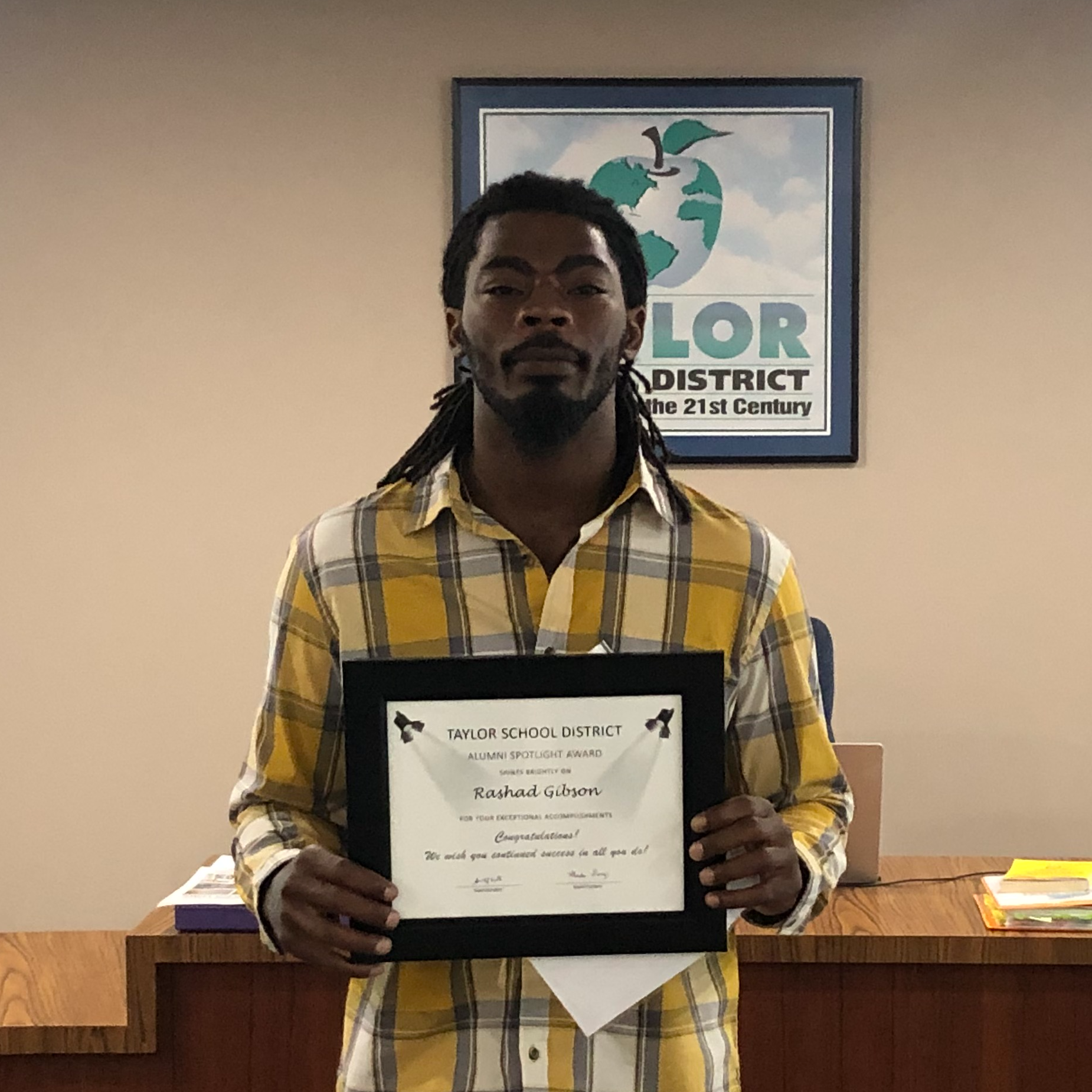 Rashad Gibson is the president of Downriver Cobras Elite, an organization he formed that teaches football and cheer skills to kids ages 5-14. Rashad's passion for making a difference allowed him to lead a Detroit Pistons basketball camp at Taylor School District.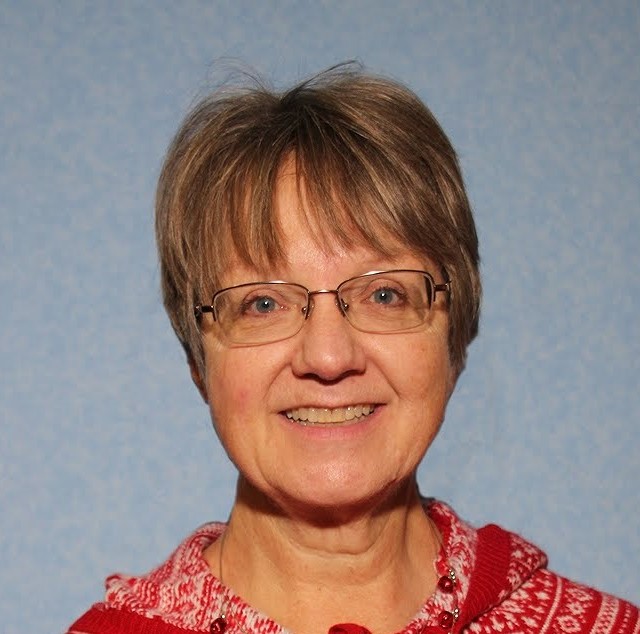 Caroline Patts worked for Taylor School District from 1988-2021. When the Taylor School District Alumni Association was created in 2004, she became president of the organization. Caroline is active with the Taylor Foundation and the Taylor Historical Society and Commission.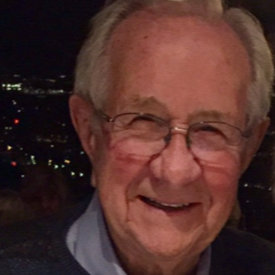 John Pantalone started his career in Taylor School District in 1955. He has been a teacher, coach and administrator. John was a founding member of the Taylor Foundation and Taylor School District's Alumni Association and is still active with both organizations.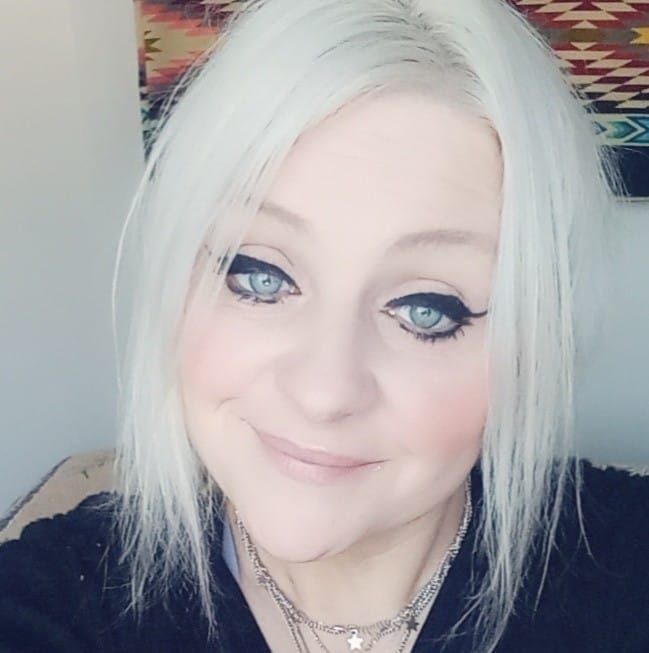 Sarah Bowman graduated from Kennedy High School in 1996. Her first book was published in 2010. She then began publishing with Amazon and Audible and became a bestselling author with her children's books. Her books are available online on Amazon and all online retailers. They are sold world-wide.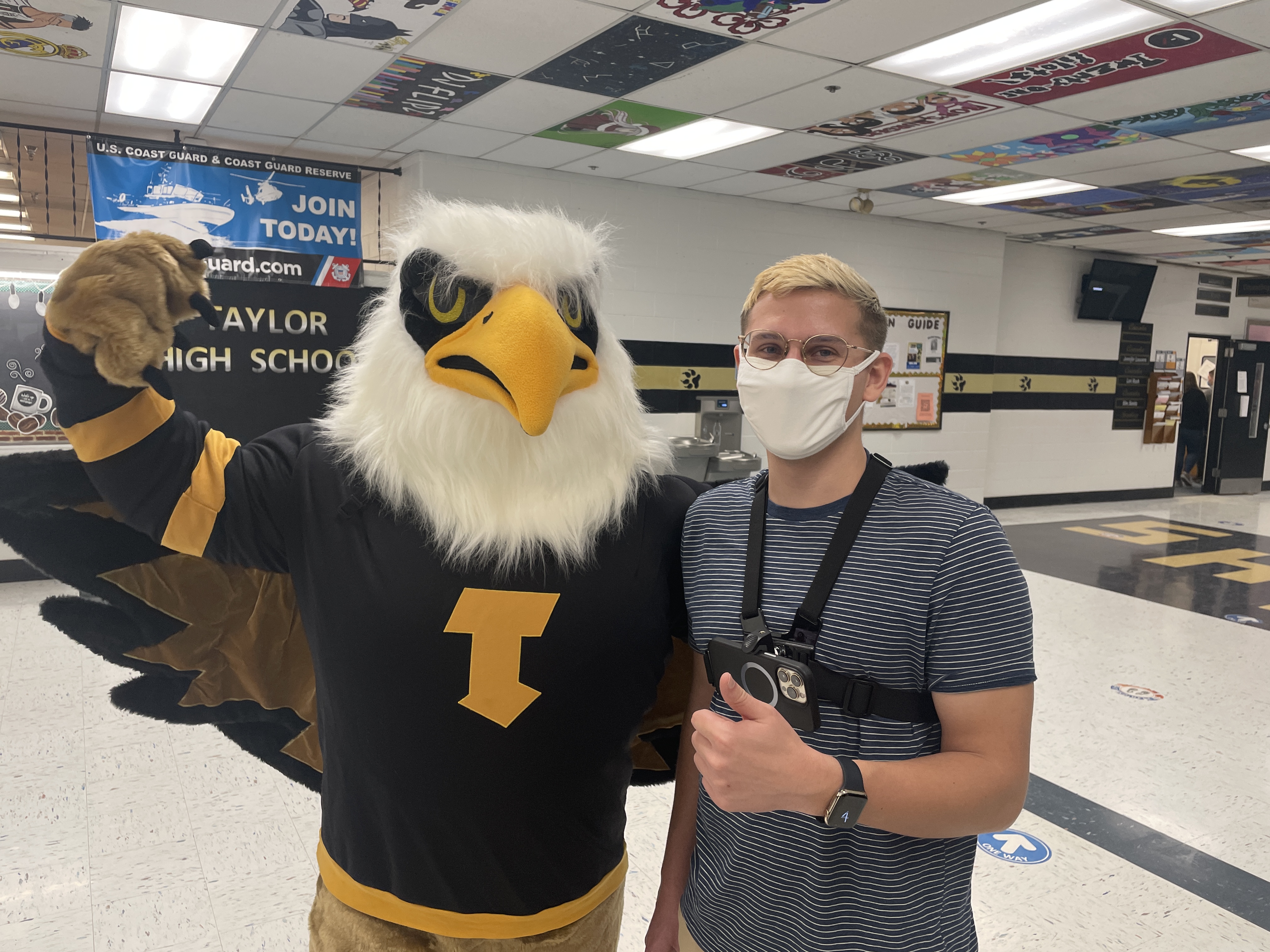 Dylan Lemay is a 2014 graduate of Taylor School District. He is now the largest ice cream-focused content creator in the world and the No. 1 creator of food and beverage content on TikTok. Dylan will be opening a craft ice cream shop in New York City this summer.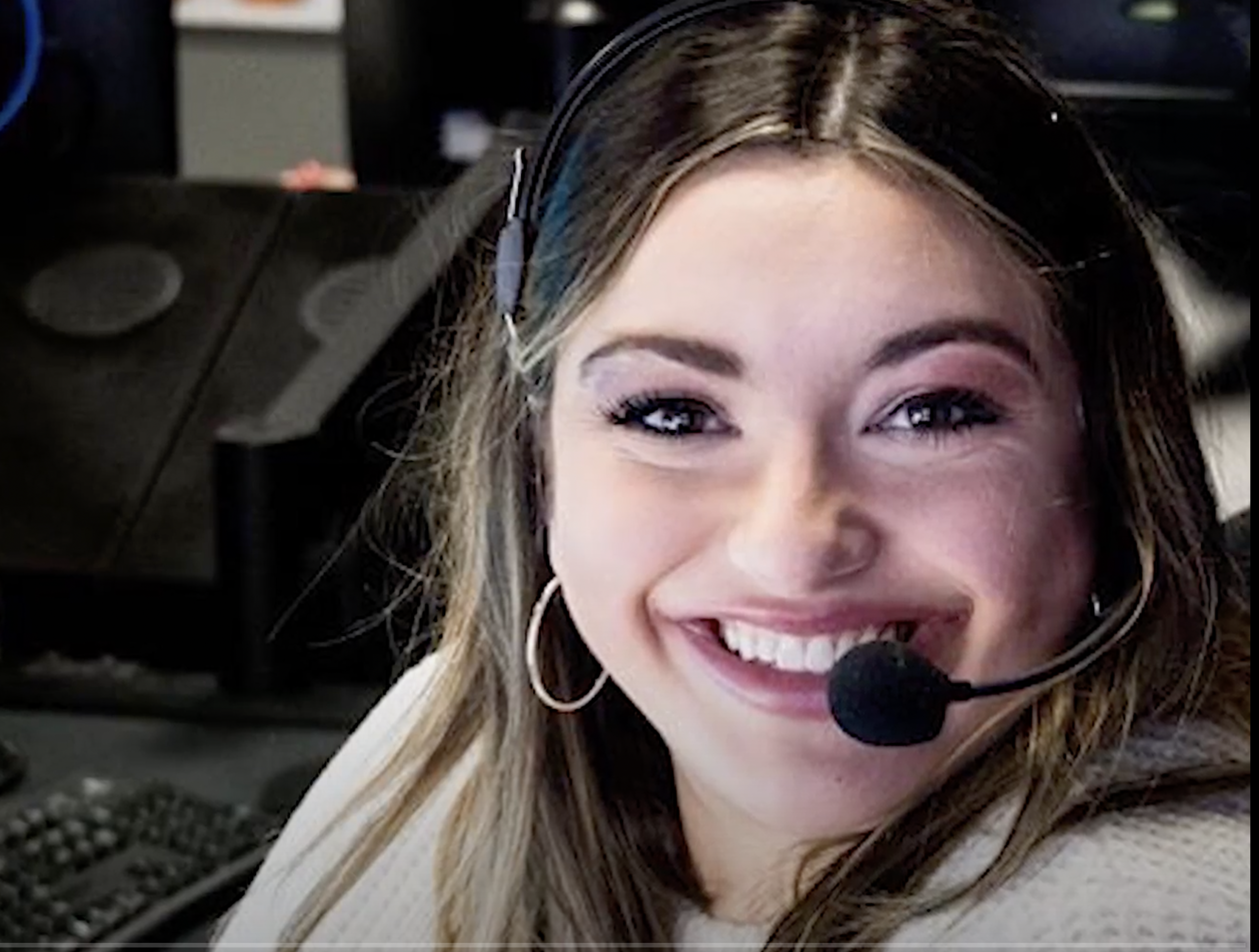 Elise Waller graduated from Taylor School District in 2011 where she was a valuable member of the Broadcast Journalism program. She now is a morning show segment producer at News Nation in Chicago.
Dr. Tareq A. Ramadan is an anthropologist, writer, consultant, and professor who graduated from Taylor School District in 2000. He received his Ph.D. from Wayne State University, where he teaches, and is the project manager at a local non-profit working to restore the former home of Malcolm X.