New this year, we are adding MyPaymentPlus to our Food Services Program. Students will still receive free breakfast/lunch in our district, this will only be used for extra items if students wish to purchase things such as chips or pop that aren't included with the free meals. Some of the benefits of the new tool include: - Make payments to your student's cafeteria account - View cafeteria balances anytime - See what your student is purchasing in the cafeteria - Enroll in school activities - Pay for student fees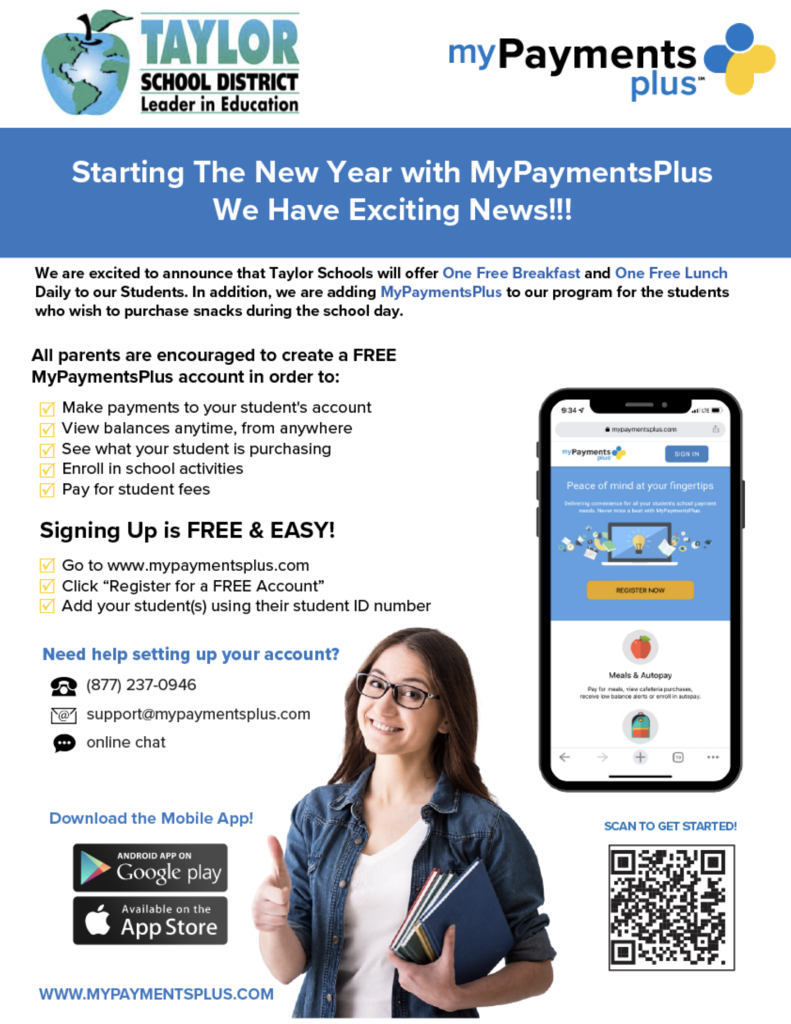 Today, we celebrate Dr. Martin Luther King Jr. and the legacy he has left behind for future generations.​ At Taylor School District, our students participated in a number of MLK Day related events over the past week, including dressing up as their dream profession, reading activities, participating in learning discussions about Dr. King and his mission and more.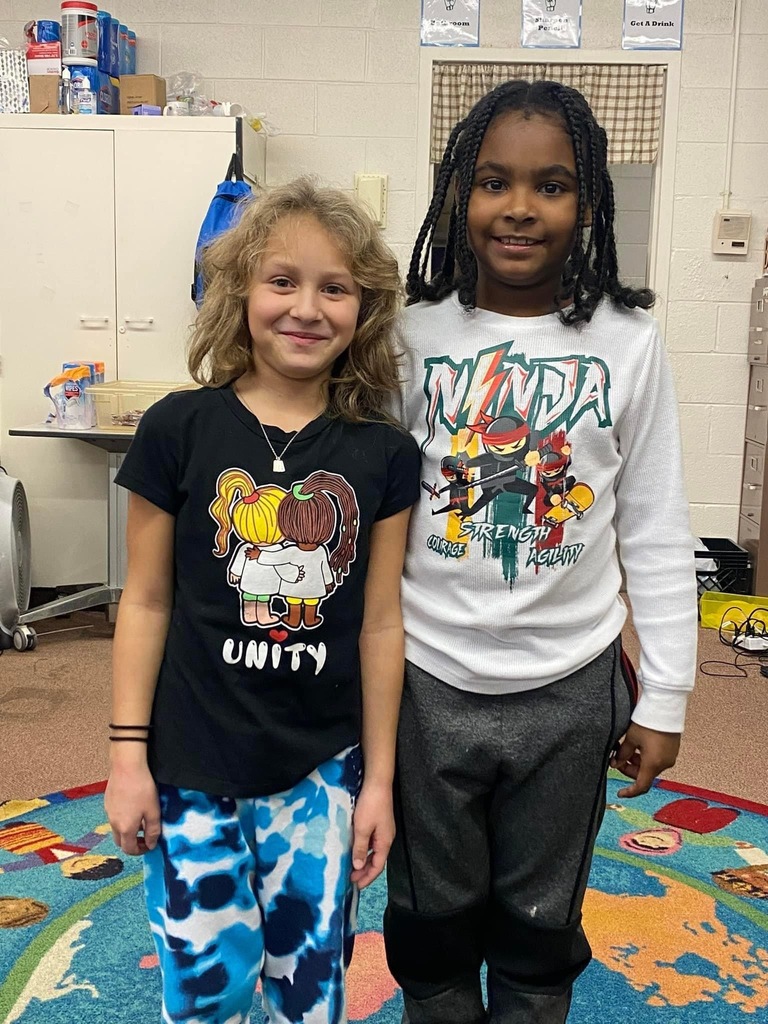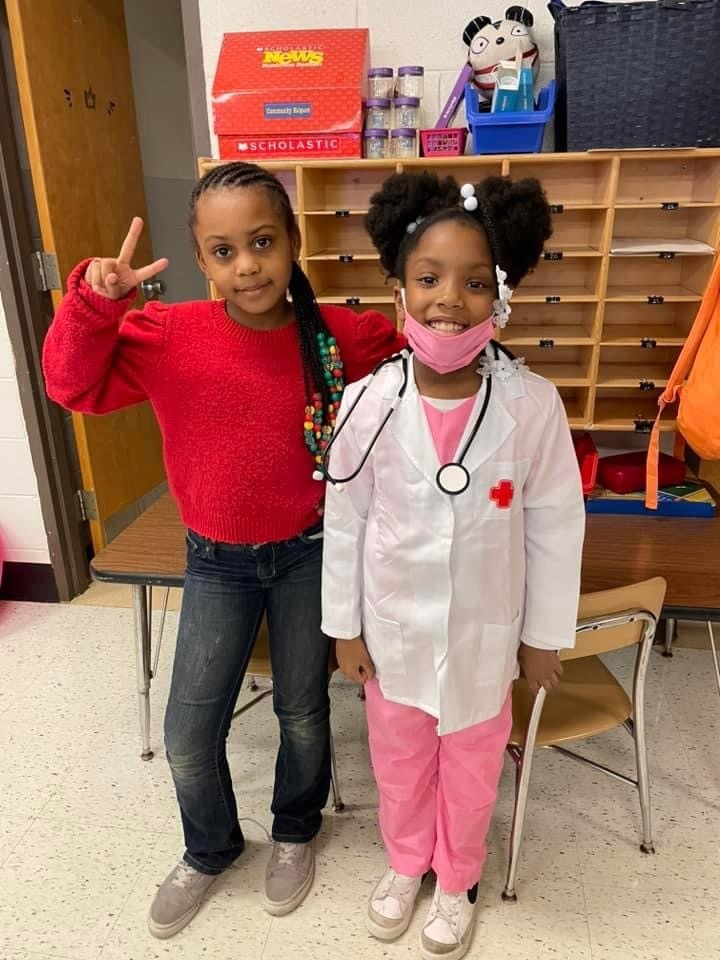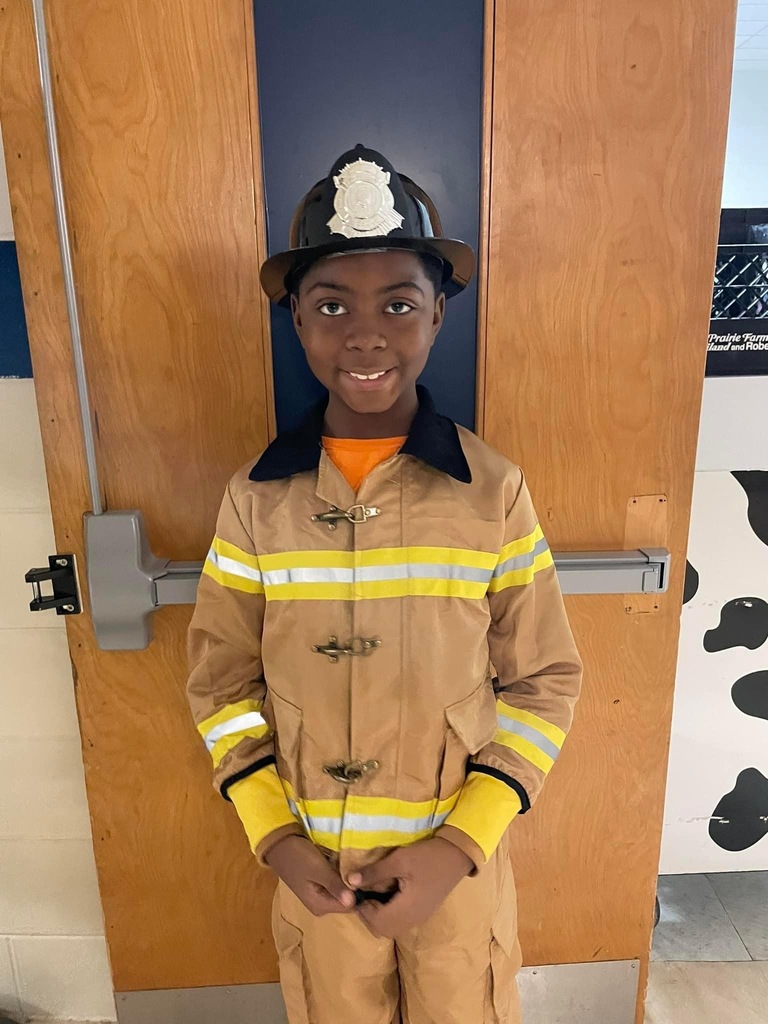 Johnson Early Childhood Center still has openings to join an amazing preschool led by certified teachers. For more information on how to enroll your child, call 313-295-8632.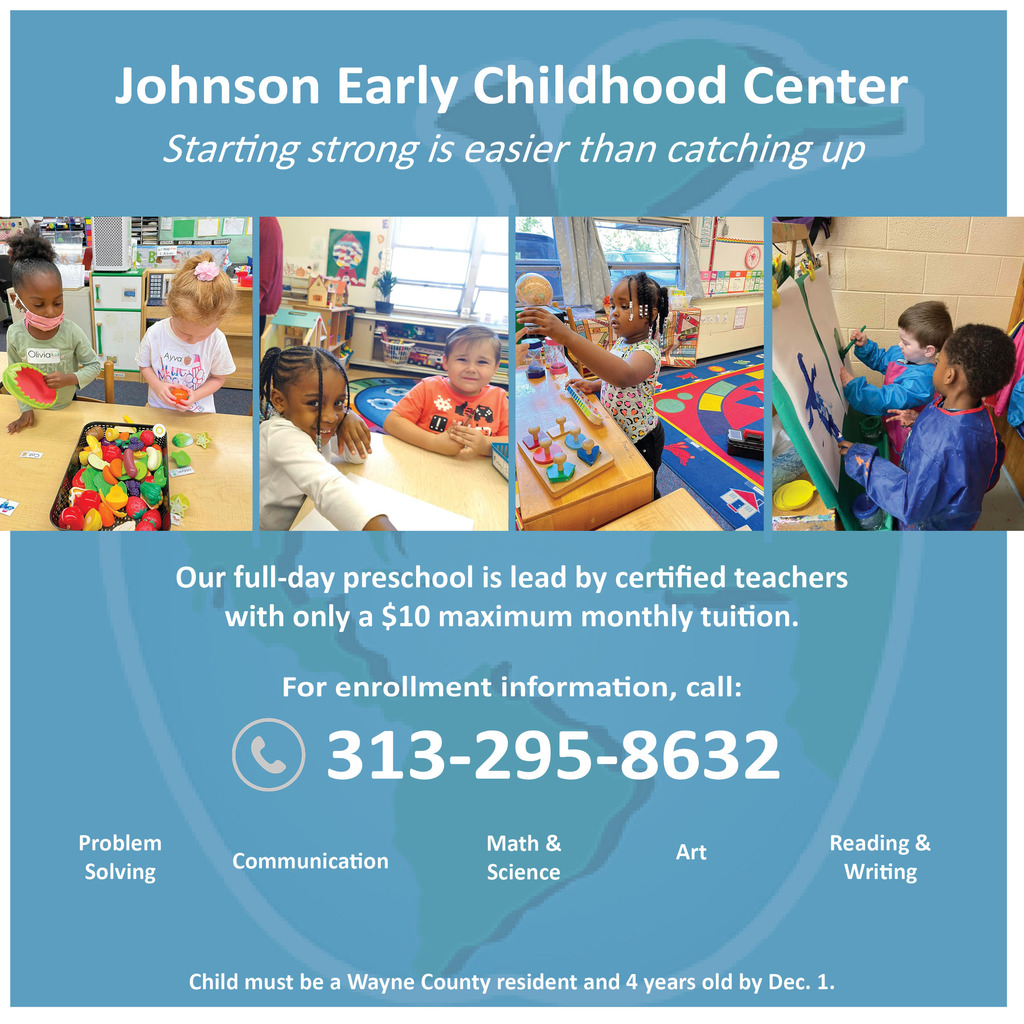 Our Pupil Accounting department will be open today until 7 p.m. to help assist you with any questions you may have. They are located at 13500 Pine Street, Taylor, MI 48180.

Taylor School District, To start the 2022-2023 school year with our staff, our district will be closed from 8:30-11:30 a.m. this Monday, Aug. 29, for an all-staff professional development. Please be aware that staff will be unavailable to assist with any questions during that time. School buildings will remain closed until 1:30 p.m. for additional training with their staff. Thank you and we're looking forward to another great year!

Attention Taylor School District! Meet Up and Eat Up begins on Monday, June 27.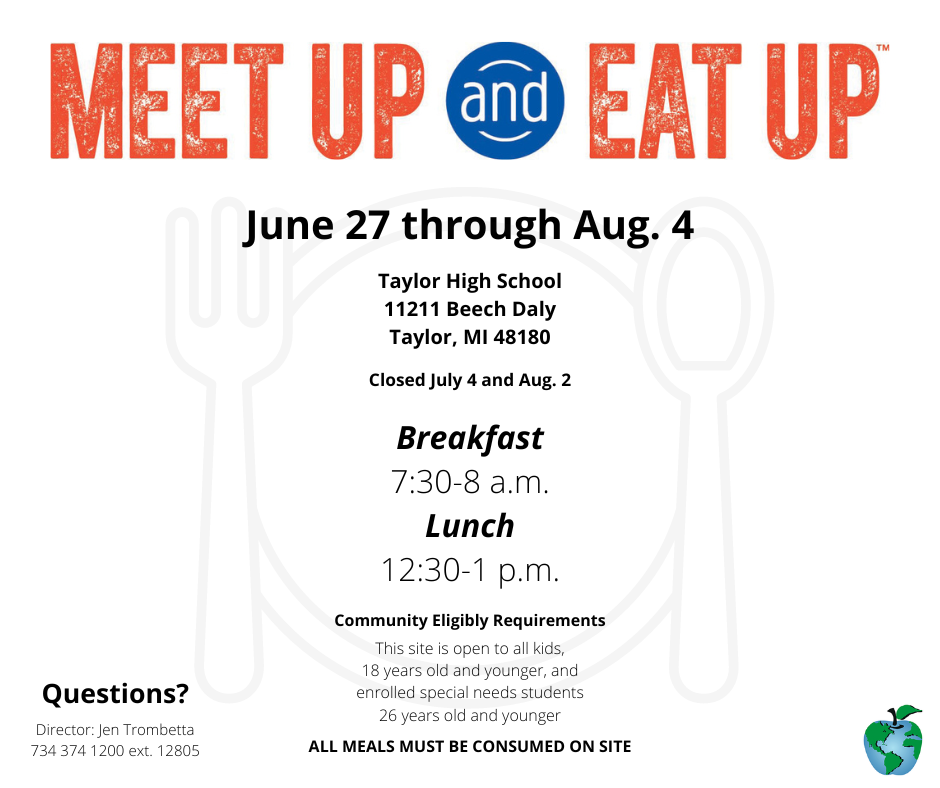 At Wednesday night's board meeting, our school board recognized basketball players from Blair Moody Elementary and Taylor Parks Elementary Schools. They also presented an award to Caleb Davenport after he showed a tremendous amount of determination on the basketball court this year.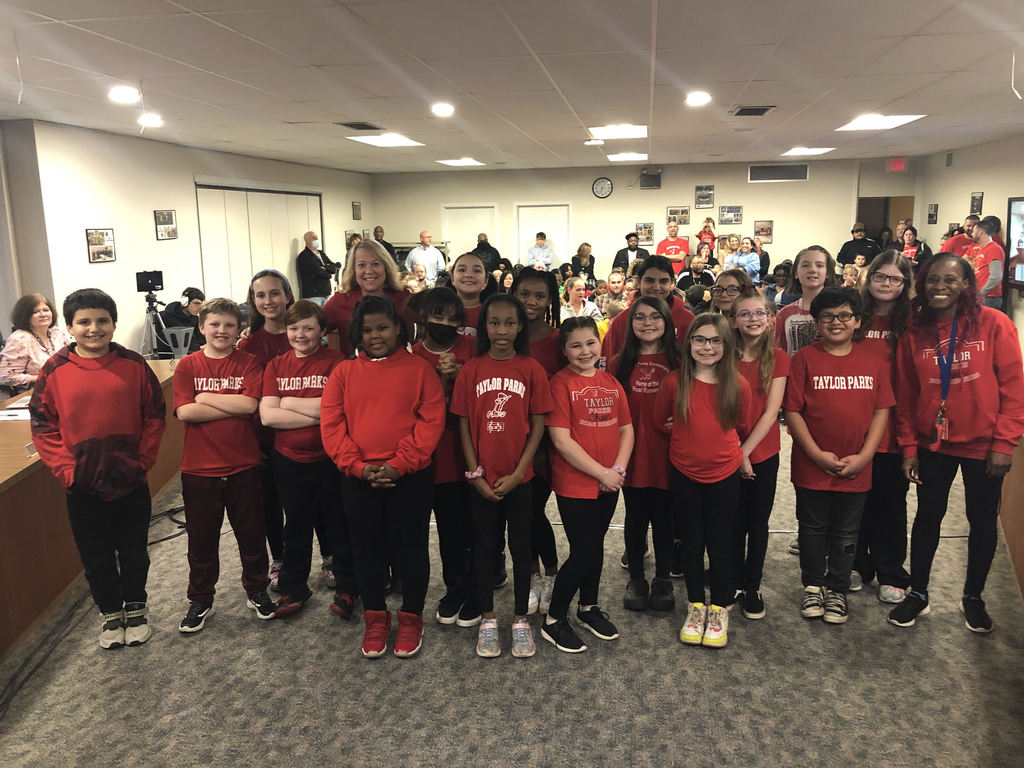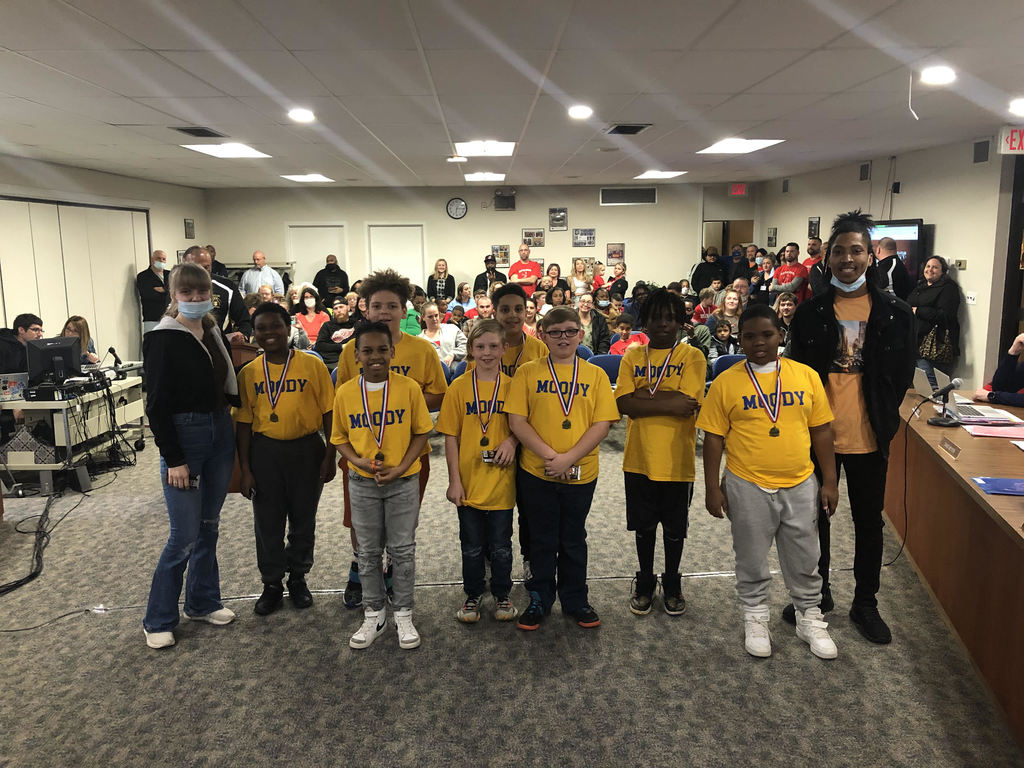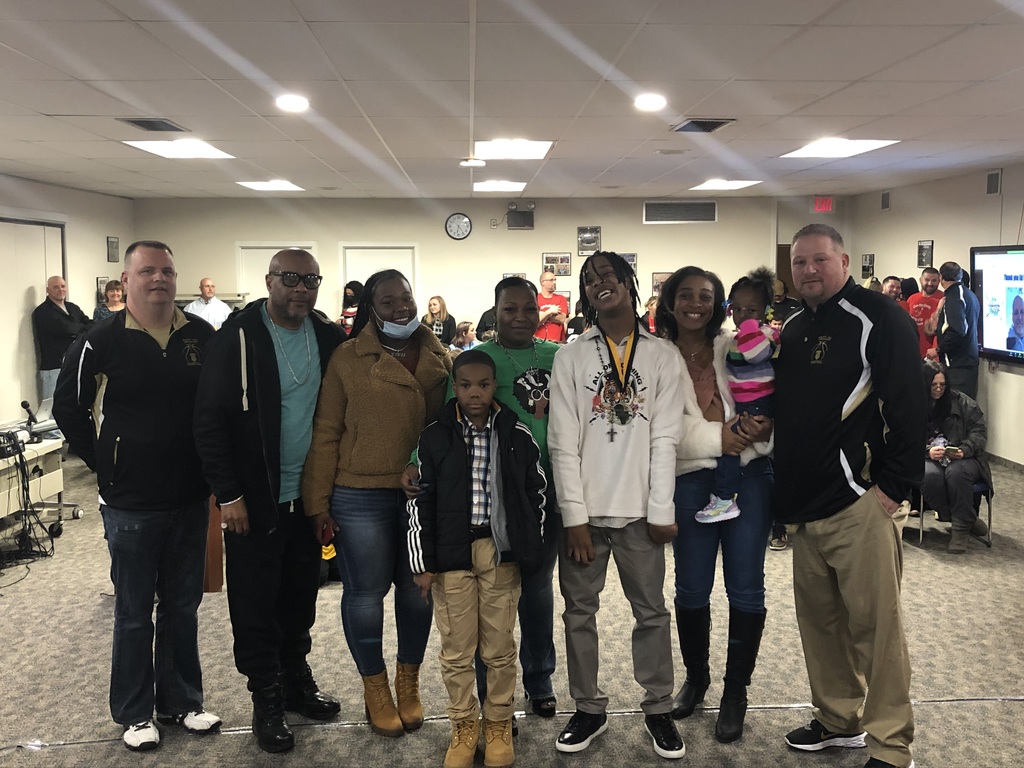 Due to a power outage at the high school, all Bitty Ball games for tonight, Dec. 1, are cancelled.

Taylor Career and Technical Center is hosting Bring a Buddy Day for students on Dec. 14. Students are encouraged to bring a friend to the career center during their scheduled class time. For more information, visit
https://5il.co/11y8r
.

"Please note that our K-5 virtual classrooms will be running as normal tomorrow, Friday November 12th, 2021. The TVLA closure does not affect these classrooms. Thanks"

Taylor High School, along with the Career Center (TVLA & CTE), will be closed tomorrow, Friday, November 12th, 2021, due to inadequate staffing in the building. This will be considered an Act of God day. Athletics and other after-school activities can still run at the discretion of the coaches and advisors of these activities as the low staffing does not affect this group. THS will resume as normal on Monday, November 15th, 2021. Thank you and have a good evening!

Please join Superintendent Mills via zoom to learn more about the bond proposal as well as answer any questions that you may have. Monday, October 11, 2021 @ 7:00 PM Join Zoom Meeting
https://us02web.zoom.us/j/85057778614
Meeting ID: 850 5777 8614 Password: Taylor1234 Dial by phone 1-312-626-6799 US

For families that chose virtual for K-5 students, click the link below to see how you will get started on Tuesday 9/7/21:
https://5il.co/yepd

The JV Football Game scheduled for today, 9/1, at Taylor High School has been cancelled.

Varsity Boys Soccer- The varsity soccer game on Wednesday (9/1) has been moved to Woodhaven for a 2:00 start time. Bus will be at 1:00.

Enroll your student for the 2021-2022 school year! Student Registration Office hours Monday-Friday 7:00 - 4:00. Special Saturday hours 8/21 & 8/28 from 9:00 - 1:00.
https://5il.co/xijg


Please see this important letter regarding a FREE Summertime Fun program for Taylor School District Students entering grades 1-5. Please click the link below for access to the letter:
https://bit.ly/3yaS1ET