Taylor School District students and staff celebrated cultural diversity over the last two weeks with events around the district.
To kick off the celebration, Pakistani and Indian students at Taylor High School gathered in their Griffin Hour classroom with their teacher, Susie Evans, to share the food and music from their home cultures. Students and staff members from around the district attended to learn a bit more about these cultures and the holiday Diwali.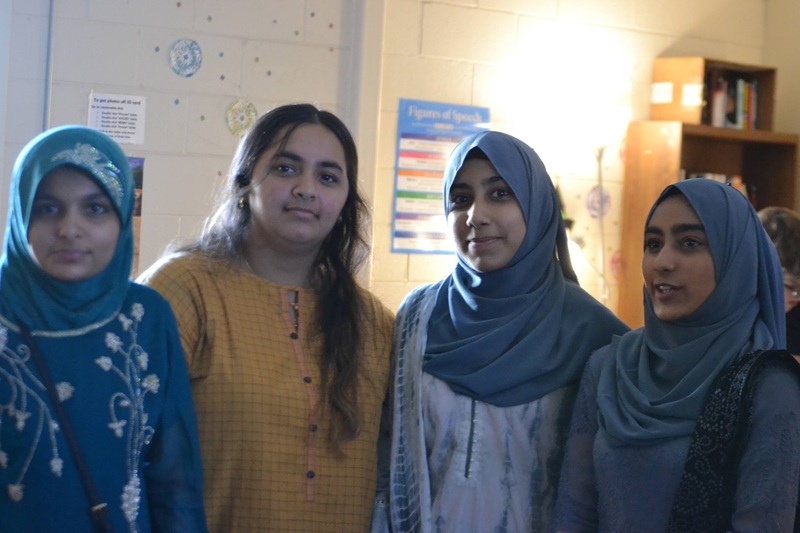 "THS students and staff enjoyed our first Cultural Day celebrating different cultures of people in our building. This first month was the Pakistani Party, or Itehadi," said Susie Evans. Thank you to the students who dressed in traditional clothing and set up everything, like invitations, food, drinks and music. Everyone had so much fun!"
The following week, Ceila Sharbo and language and literacy students hosted a "Culture Day" in which students brought in foods from their home countries, including Mexico, Pakistan, Uganda, Puerto Rico and more. Students shared recipes with the class and presented what food they brought in before everyone enjoyed the treats.
"What a great turnout of students celebrating and supporting each others' individual and unique cultures. Thank you to all the parents who supported this classroom project," says Ceila. "We tried food from Mexico, Puerto Rico, Pakistan, Albania, Uganda and Nigeria. We are all looking forward to more culture day celebrations in the future."
We're happy to welcome students from all over the world into Taylor School District.