New this year, we are adding MyPaymentPlus to our Food Services Program. Students will still receive free breakfast/lunch in our district, this will only be used for extra items if students wish to purchase things such as chips or pop that aren't included with the free meals. Some of the benefits of the new tool include: - Make payments to your student's cafeteria account - View cafeteria balances anytime - See what your student is purchasing in the cafeteria - Enroll in school activities - Pay for student fees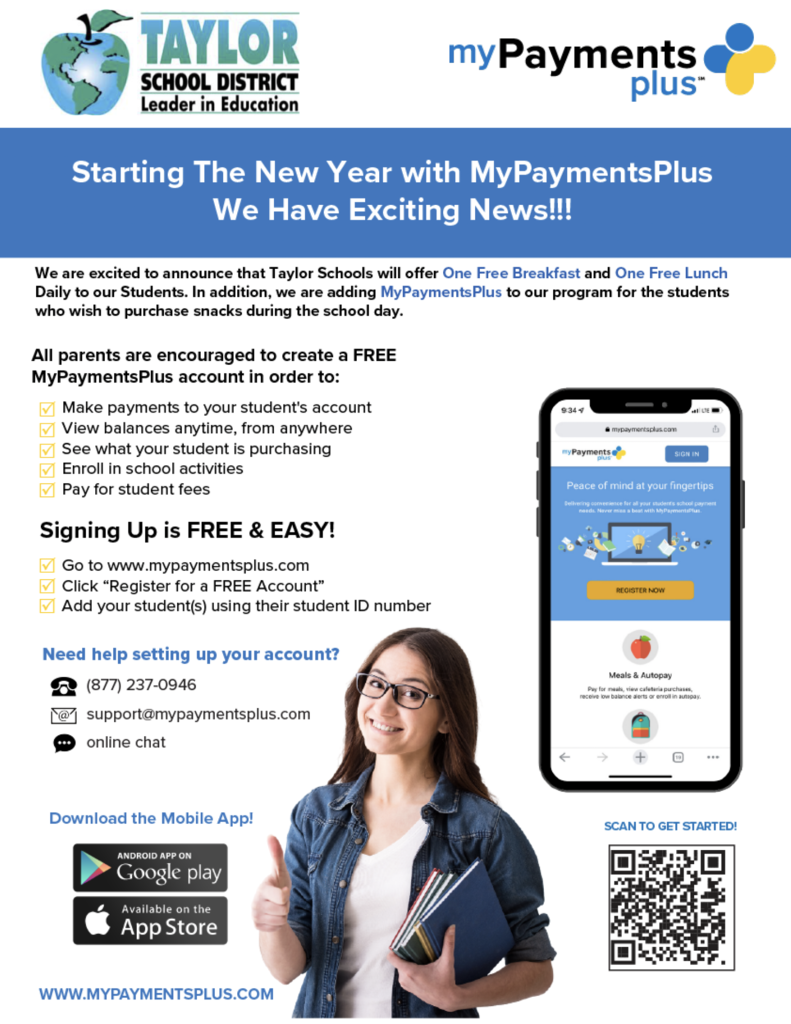 Join us on Tuesday, August 29ths, for our Meet the Teacher Night! 5:30-6:30 pm. We can't wait to see everyone. *Please park at West and come around to the NE side of the building*. (Similar to last year we will be outside).
Save the Date! Kinyon Open House Tuesday, August 29th 5:30-6:30! Meet your Teacher! Get forms and school information! Hope to see everyone there!
Hey Families, We now have an online store to order KINYON gear! Check it out! Orders will be delivered straight to your house. You can order anytime you would like!
https://kinyonspiritwear.com/
No School Tomorrow. February 23rd. Stay Safe!
No School Today! Due to the incoming weather.
Tomorrow 1/25 is a SNOW DAY!!!!! Enjoy! Stay Safe and Warm.
Hello Families, Thank you so much for participating in the selling of Bubba's gift cards. We will be sending home information with those students who sold them later today! Be on the look out for a note. We will also post it here. Overall we are waiting to hear from Bubba's that the gift cards have come in.
Hello Families, Quick reminder that the Bubba's Gift Card Fundraiser is DUE on MONDAY 11/21/22! There will be a table at conferences to collect the order forms and money as well! If you have any questions please email me (Mrs. Cameron)
ashley.cameron@taylorschools.net
Hello Families, Quick reminder that tomorrow is Picture Day! 10/12/22! :)
Kinyon Open House TONIGHT 5-6pm
Kinyon Open House September 1st 5-6pm


Please see this important letter regarding a FREE Summertime Fun program for Taylor School District Students entering grades 1-5. Please click the link below for access to the letter:
https://bit.ly/3yaS1ET