New this year, we are adding MyPaymentPlus to our Food Services Program. Students will still receive free breakfast/lunch in our district, this will only be used for extra items if students wish to purchase things such as chips or pop that aren't included with the free meals. Some of the benefits of the new tool include: - Make payments to your student's cafeteria account - View cafeteria balances anytime - See what your student is purchasing in the cafeteria - Enroll in school activities - Pay for student fees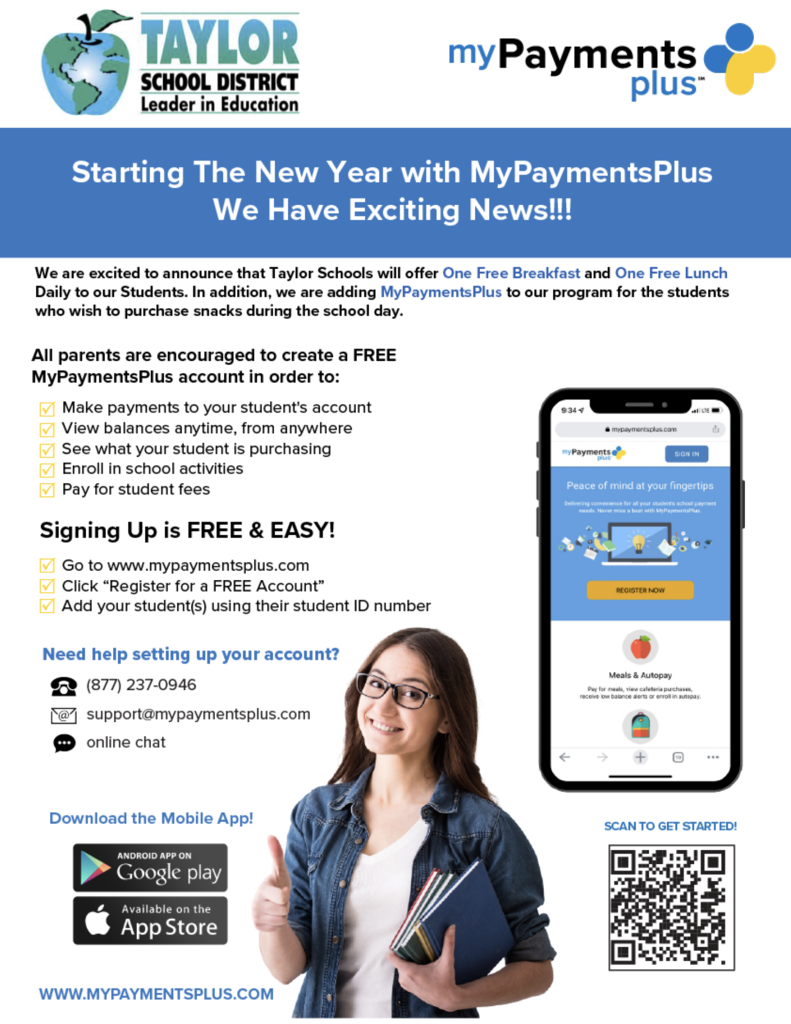 Johnson Early Childhood Registration for the 23-24 school year starts tomorrow from 9-2. Students must be 4 before Dec. 1. Please call 313-295-8362 for more information.
Johnson Early Childhood Center still has openings to join an amazing preschool led by certified teachers. For more information on how to enroll your child, call 313-295-8632.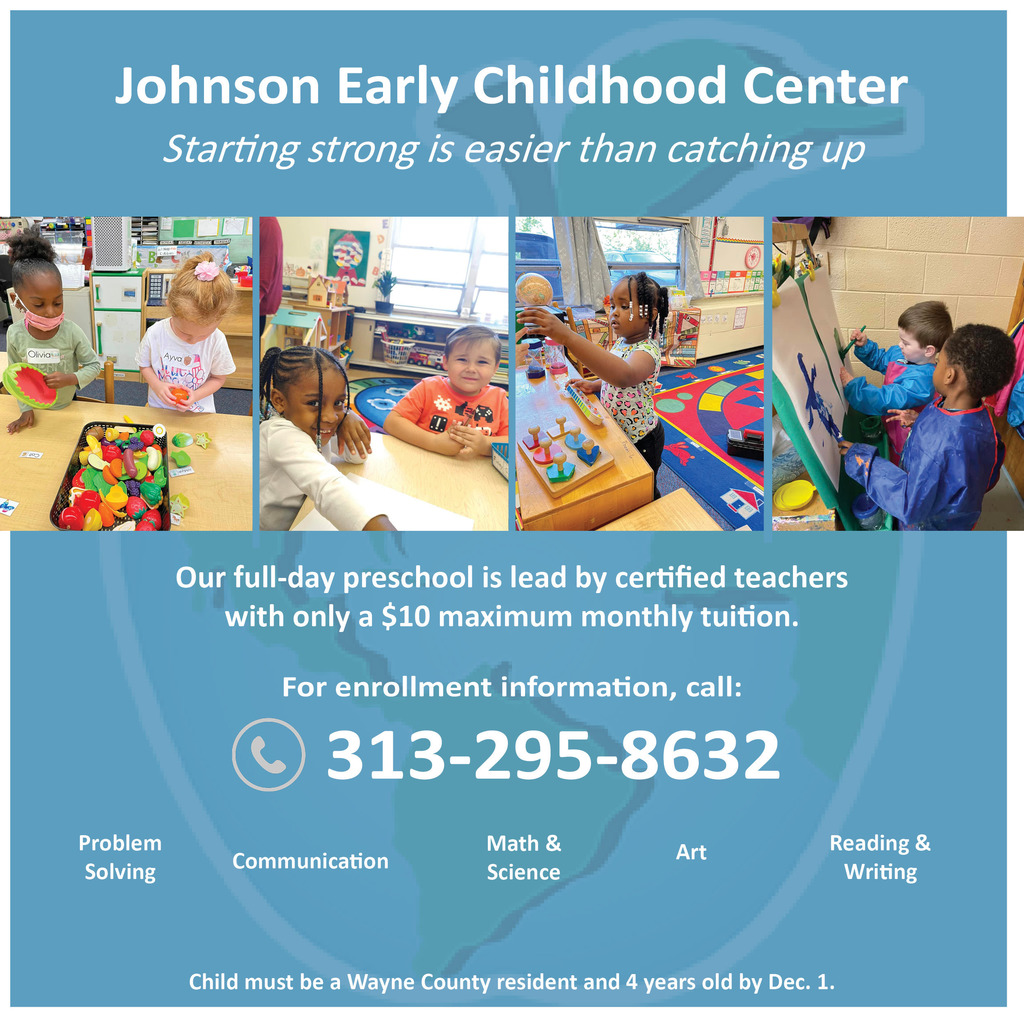 School starts tomorrow. Don't miss out. We have a few spots left. We can now take over income students for only $10 a month. Give us a call today 313-295-8362 or come by today from 9-2 with a birth certificate, income and your driver's license. Full day Monday through Thursday.