West Middle School is an NCA Acredited school.
West Middle School achieved Annual Yearly Progress (AYP) every year since the No Child Left Behind Act of 2001 began measuring it.
West Middle School's highly trained staff collaborates and plans as a Professional Learning Community.
Hundreds of West students are honored every year in our Acts of Kindness program.
Our NJHS has raised over $3000 every year for Taylor's Relay for Life event.
West Middle School participates in the All Children Exercise Simultaneously (ACES) program
Our West Chorus achieves excellent ratings at district choral festivals, and sends groups to state choral festival yearly. The Cardinal Singers and Men in Black perform the Star Spangled Banner for the Detroit Tigers, the Toledo Mudhens, and the Toledo Walleye.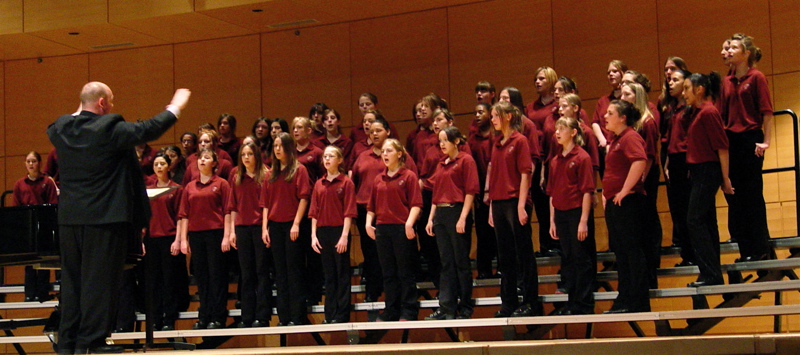 The West Band achieves excellent ratings at band festival, and sends dozens of musicians to solo and ensemble festival yearly.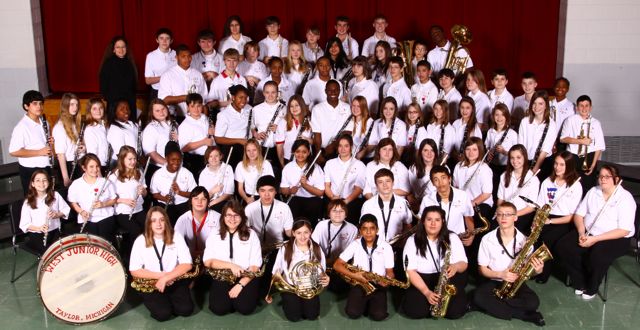 Both the West Band and Choir perform yearly at the Taylor Rotary's Turn Off The Violence event every September, and Relay for Life each May.
Athletic teams including Boys Basketball and Track frequently record undefeated seasons.
Participates in the National Anti-Bully Day program, wearing orange on October 10.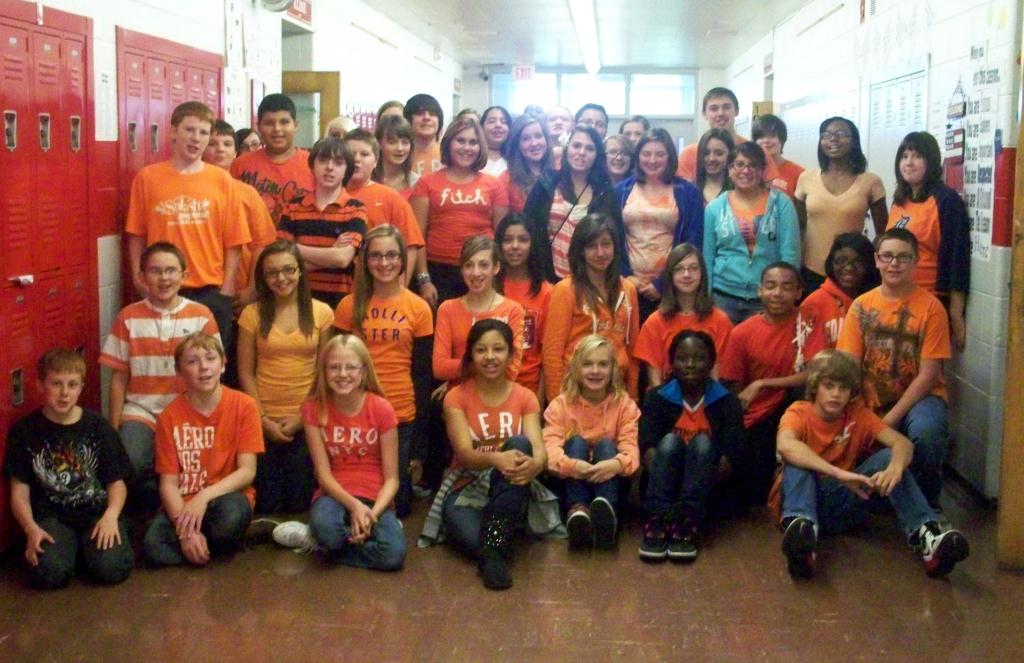 The Mix-It-Up lunch program is a special day every trimester when students are encouraged to meet new friends at lunch. Students select seats by drawing table numbers, and prizes are drawn for students who are seated at their drawn tables. This program is a big success in helping students know more of their classmates!