The counselors at West Middle School work with students from grades 6-8. Students are assigned to a counselor according to their last name:
Maryann Chaparian, Counselor for students last name A-J. Call 313-295-5783 extension 10808
Jennifer Moitozo, Counselor for students last name K-Z. Call 313-295-5783 extension 10810

Our Cardinal Connectors hosted our first 6 th grade study session to prepare for finals called Smarties for Smarties. It was a great success! Good luck on finals everyone!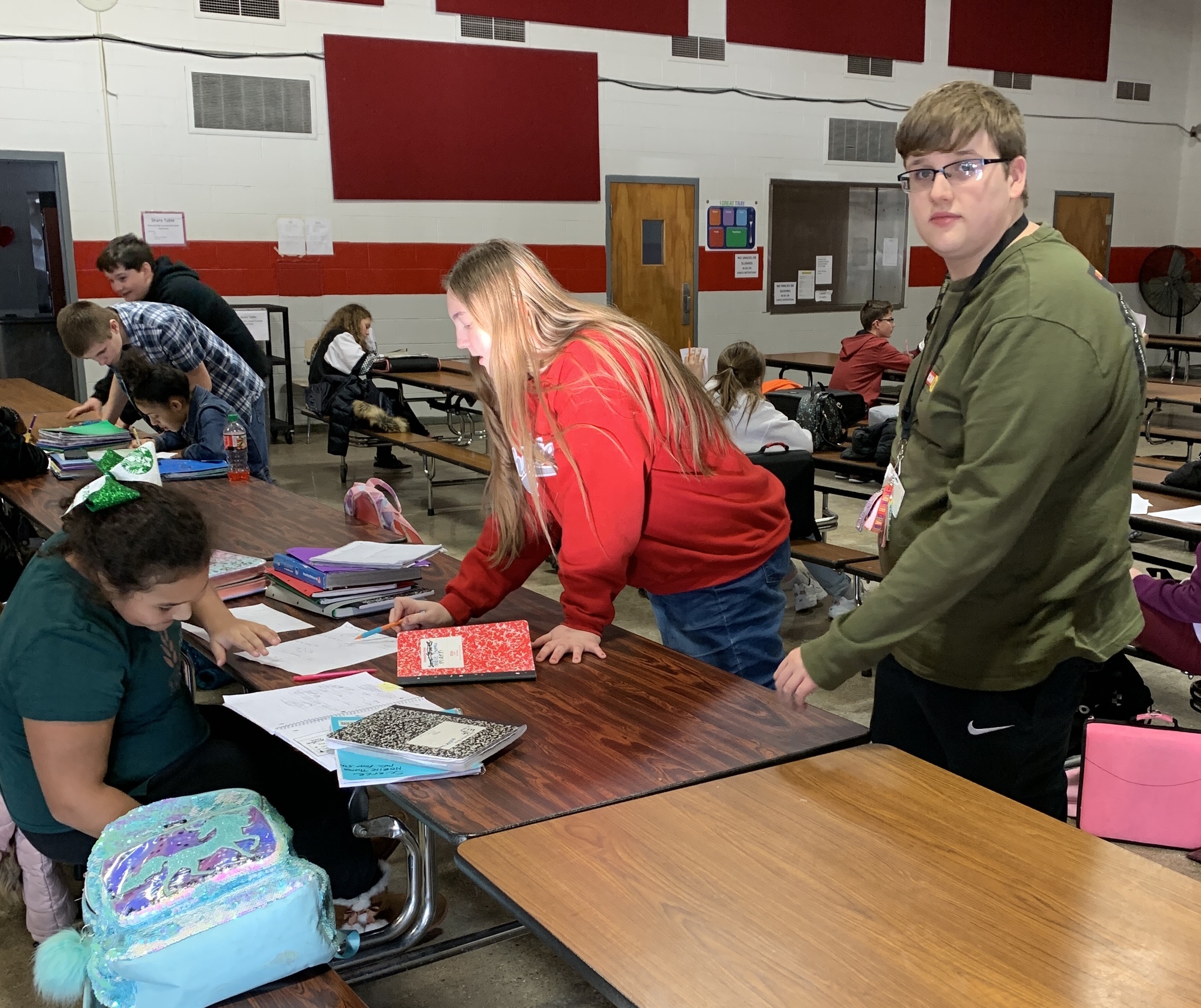 The counseling staff at West Middle School is excited to announce the inauguration of the new Cardinal Connector program !

This program will help our new 6th grade students transition into middle school. The program is called " Cardinal Connectors" because our 8th grade Connectors will be helping 6th graders make the connection into the middle school way of life by mentoring, modeling, supporting , and monitoring progress of 6th graders throughout their first year of middle school.

Each 6th grade student will be assigned an 8th grade Cardinal Connector who will be charged with the responsibility to checkup on their mentee throughout the year. Connectors will help with peer disputes, schoolwork, and overall adjustment to middle school.

Our first event took place at West's 6th grade orientation on Wednesday August 28, 2019 where 6th graders met with the Connectors and played " get to know West" games, got their schedules, took a tour, practiced opening their lockers, met staff, got their picture taken, played in bouncy houses , and ate grilled hot dogs!
This week each 6th grader met their own Cardinal Connector during Focus class to share concerns, practice opening their lockers, and asking any questions they had about middle school.

Stay tuned for more events!