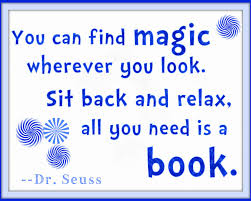 Our Library helps foster an excitement for and love of books and research.It is an attractive, child friendly environment in which students and staff will become effective users of ideas and information.
Students attending in person classes at Taylor Parks have the opportunity to check out books once a week during scheduled library class time. All classes have the opportunity for a read aloud storytime at their designated library times.
STUDENTS ARE ABLE TO GO ONTO DESTINY DISCOVER (OUR LIBRARY CATALOG) AND SEARCH FOR BOOKS, MAKE A WISH LIST, PUT BOOKS ON HOLD AND LEAVE A BOOK REVIEW.
TO ACCESS THE LIBRARY CATALOG STUDENTS WILL LOG IN USING THEIR STUDENT ID FOR BOTH THE USER NAME AND PASSWORD. THE ID IS THE SAME NUMBER STUDENTS USE ON THEIR DEVICES.