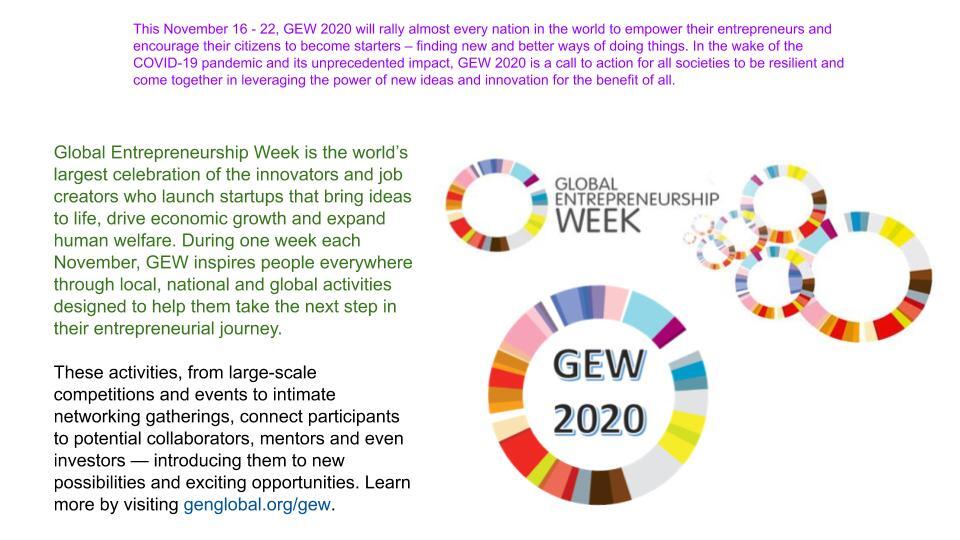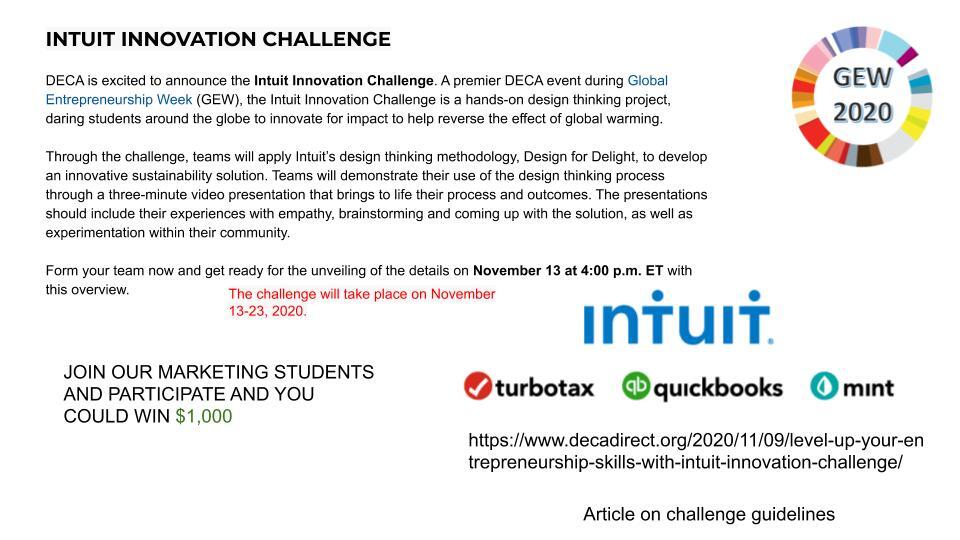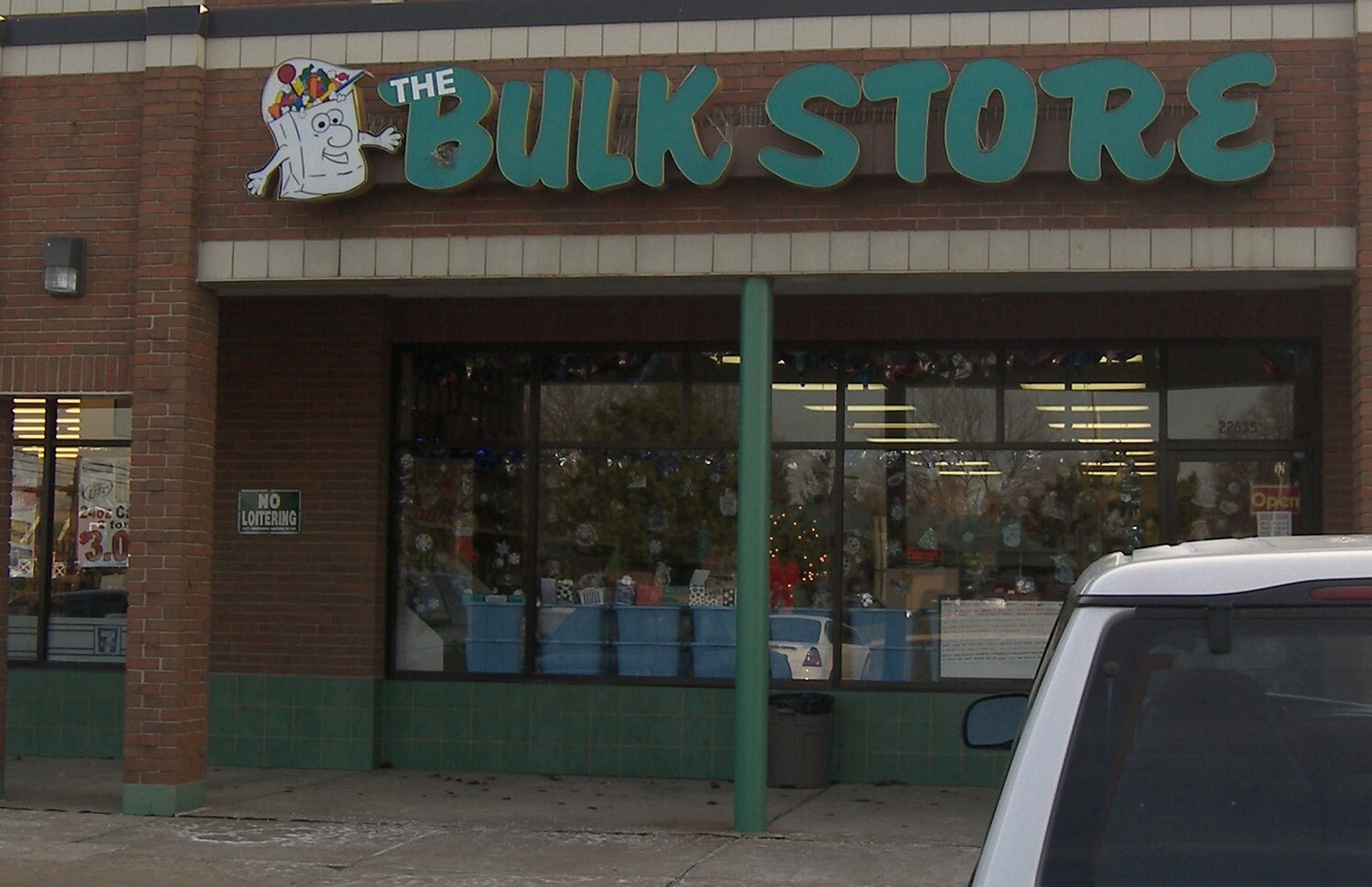 Steve Sikora is the owner of the Bulk Food Store in Taylor, MI. Steve went to Taylor Schools when he was younger, and has always resided in the city of Taylor. He knew he wanted to go to school for business but did not know what kind of business he wanted to specialize in. After graduating high school, Steve completed a couple semesters of college and then went to work at the family heating and cooling business. Steve was the office manager and performed the accounting for his father's heating and cooling business. Finding his niche in the entrepreneurial world Steve and his dad bought into a bulk food franchise in Livonia, MI. After a couple years as a franchised bulk food store the partners branched out and opened their own bulk food store in Taylor, MI. Since then, Steve is now the sole owner of The Bulk Food Store and is living his dream as a store owner.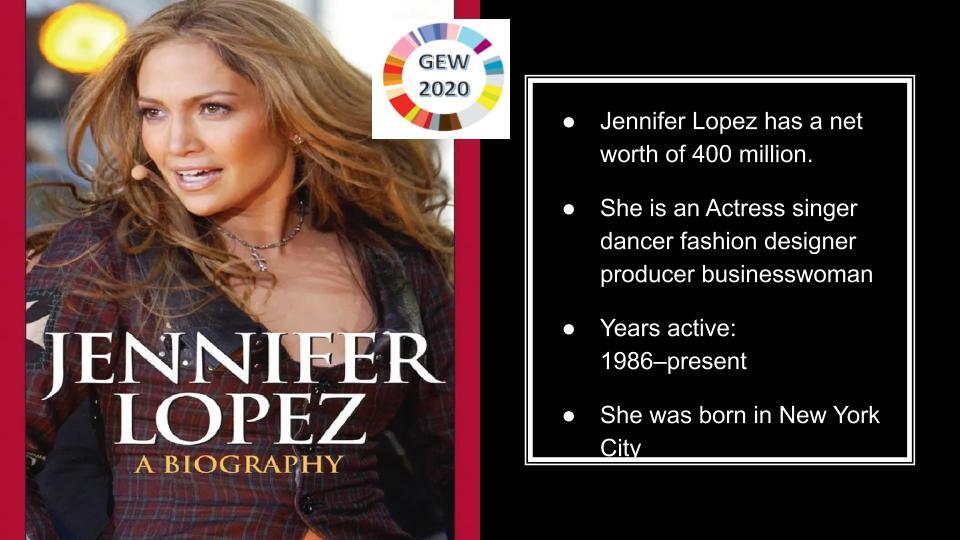 Massab Acres Greenhouse & Nursery
8350 Pardee Road
Taylor, MI 48180 https://www.massabacresgreenhouse.com/ https://www.facebook.com/Massab-Acres-99387854152/
HOME GROWN IN TAYLOR- MASSAB ACRES GREENHOUSE & NURSERY
Who knew that my first job would end up becoming my career? I started working when I was just 13. I watered flowers and weeded after school and during my summer vacations. I did so well that the owners asked me back year after year. As the business expanded my role in it escalated and I became a vital part in its continued success. As graduation from high school grew closer, I was asked to think about what my role in the business could mature into. Did I want to go away to college or did I see myself managing the business and eventually buying it once the owner retired. I thought hard about this decision and came to the conclusion that I loved what I did every day and I could see myself owning it in the future. So after graduating from Taylor Center High School, I became the manager at Massab Acres.
Through the oncoming years I helped add to the success and growth of Massab Acres. We grew from selling annuals and dried flowers to gradually adding perennials, pumpkins, landscaping and nursery stock, growing the design and landscape business, offering Christmas trees, wreaths, and grave blankets and selling salt to contractors. A little something for every season! What started as a small mom and pop shop had grown into a thriving small business. I look at where Massab Acres started and where it is today and am amazed at what has been accomplished. This is a family run small business that prides itself on having employees that stay on for years and become family to me. Two of the most important aspects of having a flourishing
business are the employees you pick to represent your company and making your customers happy.
I bought the business in 2015 and love going to work every day. I get to work outside and help my customers create beautiful yards that reflect their personalities. I know that they are getting quality products and customer service they cannot receive at big box stores. There are no limitations. I get to make my destiny and appreciate that the hard work I put in allows me to be successful in my business. It is a legacy that I will leave for my children if they decide to take it over one day. Don't get me wrong, owning your own business is hard work. It means working long hours and taking on many different job responsibilities. It entails trusting my employees to take pride in their work and being reliable. It also leads to being grateful to my customers who come back year after year and make our nursery part of their family traditions, from getting their picture taken in the Jumping Pumpkin to picking out their family Christmas tree. I am blessed every day to have a career that I love and finding satisfaction and fulfillment in owning my own business.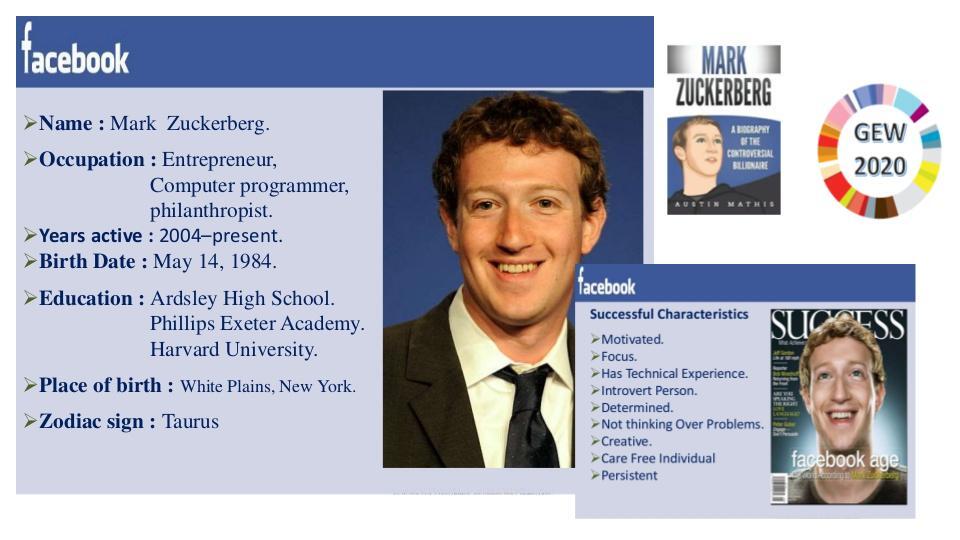 A History of Mills Gymnastics USA
In one sense the company began back in 1963 when Lanny, as a sophomore in high school, experienced a gymnastics unit in his physical education class. That experience lead to competition on the John F Kennedy High School Gymnastics Team – coached by Roger Bechtol, followed by four years competing on the Eastern Michigan University Gymnastics Team – coached by Dr. Marvin Johnson. During those competitive years Lanny was captain of the Kennedy team for two years and captain of the EMU team for three years. His college career was highlighted by All American status his senior year and eventual induction into the EMU Athletic Hall of Fame.
Upon graduation Lanny accepted a job in Trenton as a Middle School Shop and Drafting teacher and as head coach of the Boy's Varsity Gymnastics Team. He coached the boys at Trenton for nine years. High school and NCAA gymnastics judging was also part of his life during those years. After a few years out of gymnastics, helping with the rearing of two children and some coaching of his son Chad in hockey, coaching gymnastics called again. Lanny then spent seven years coaching the Trenton High School Girl's Gymnastics Team and had the pleasure of coaching his daughter Carrie for four of those years.
In a more direct sense the company began when Lanny's wife Brenda asked: "Why don't you start your own gym?" At that point in time Lanny had been doing guest coaching appearances at "nearby" clubs, one 55 miles away in Brighton. Having taught school for 25 years retirement from teaching was an inevitable future. The idea of having a gym in retirement was appealing. Also, the grind of high school coaching with its practice restrictions, the setting up and putting away equipment for every practice and every home meet was beginning to get old.
It is amazing how quickly formidable tasks can be accomplished by enthusiastic, energetic and driven people. Brenda and Lanny decided in April of 1994 to open a gymnastics training gym for children. The company was legally formed in May as MILLS GYMNASTICS CENTRAL, L.L.C. MILLS GYMNASTICS USA is a "DBA" – Doing Business As. The business plan, financing and the finding of a building occurred in June. Access to the building and hours of work on the facility began in July. Pete Karolyi was Lanny's right arm during that period and the gym would never have opened on time without his contributions. In August equipment began arriving and the building was being finished. During July and August we also conducted marketing events at the Trenton Street Fair, had an open house and distributed flyers to local schools.
On August 29, 1994 we opened for our first day of classes with 224 students and six instructors, including Lanny and Pete. As the old cliché goes, the rest is history. After seven years the original 9600 square foot building in Brownstown was busting at the seams with 796 kids per week doing gymnastics. After looking for almost two years the building on Reeck Road in Southgate was acquired and, again with help from Pete as well as Carrie, Brenda, our staff and our friends we moved the entire gym over to the new location in one week over Easter Break in 1999.
Now, in a 20,000 square foot building growth accelerated. After over 16 years, thousands of children from downriver communities had experienced the joy of gymnastics and improved their physical and mental wellbeing because of the dreams, dedication, love and hard work of so many associated with our company. In April of 2012 the landlord inquired if we would be interested in also leasing the north unit of the building we were in. That 9000 square foot space was remodeled with 4 inground trampolines and new spring floor and high school cheer floor. We now occupied the north and south ends of the 3 unit building.
In June of 2016 we bought the building and informed the middle tenant that due to needing more space we would not be renewing their lease. Renovations began in the spring 2017 which included removing the wall between the existing Main Gym and the new 18,000 square feet of the center unit.
MILLS USA now occupies the entire building teaching gymnastics, trampoline and tumbling to over 1800 kids per week with a staff of 55 coaches and office personnel.
All of you who have been with us for so long, those of you who are new and those who were here but are now elsewhere should be proud.
THE PROCESS OF STARTING A BUSINESS
You may have heard the proverb that the most difficult part of any task is making the firm decision to do it. Not so it our case. Making the decision was easy. Then came; mapping out facility and location requirements, constructing a business plan, securing financing, developing programing, finding staff, executing the initial marketing, finding a facility, ordering equipment and preparing the building and grounds. All formidable tasks! However, when taken on one at a time with careful thought, due diligence and boundless enthusiasm it is doable. Being willing to work very long days, some as long as 20 hours, is likely to be required to begin your own business. I can tell you this; the feeling of having created a healthy profitable business has been eclipsed by few things in our lives after the birth of our two children.
MILLS GYMNASTICS USA
13300 Reeck Rd, Southgate, MI 48195
734-283-6550 millsgymnastics.com
GymnasticsTumblingTrampolin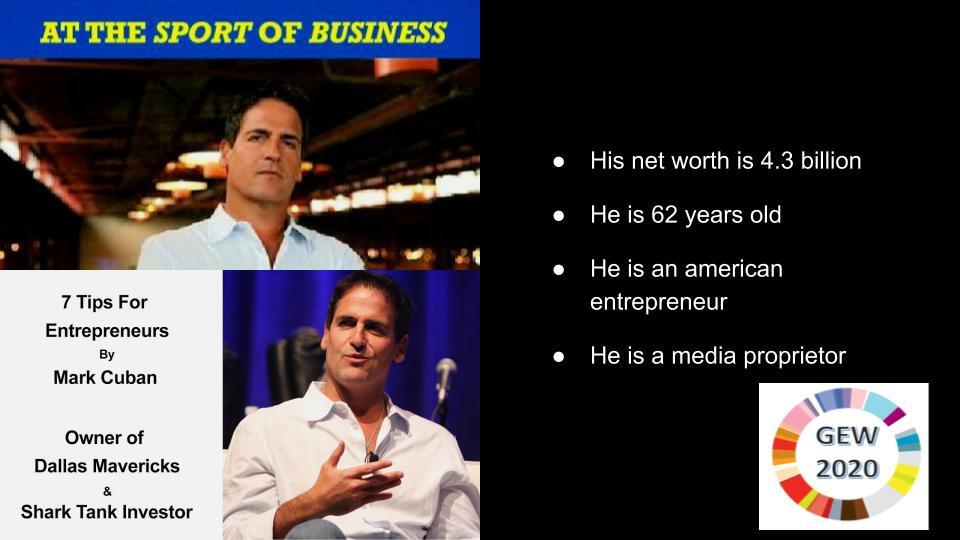 Right Turn Driving School Inc.
Right Turn Driving School Inc. was created in April of 2004 by Jason Pimer and Kirk Miller, two local Kennedy High School graduates, and current teachers of the Taylor School District.
Mr. Pimer and Mr. Miller had grown up together in the Taylor school system, and spent many summers together playing baseball at Taylor North East Little League. After working together in the driver education industry for several years and coaching the Kennedy baseball team they decided to create their own business.
After having many meetings over the course of several months, they agreed on the name Right Turn Driving School. The business started with 1 location, and 1 student driving car. Both Mr. Pimer and Mr. Miller worked very long days and handled all aspects of the business from answering phones, teaching classes, and driving all of the students that came to the school.
After a few years Mr. Pimer and Mr. Miller agreed to dissolve their partnership. Mr. Pimer remained as sole owner and Mr. Miller continued to remain at the business as an employee. Right Turn Driving School has always looked to hire Taylor School District teachers due to their expertise in education, and their strong commitment to our Taylor community.
Right Turn Driving School has always been committed to providing the highest quality education with the guaranteed lowest prices in the downriver area. We have been able to provide that quality instruction to over 11, 000 students since the formation of the company.
We always make sure to put our students first and create an atmosphere of learning, and comfort for our new drivers. Our employees are a huge part of our success, and their commitment to a quality environment has always been second to none.
Current and former Taylor School District employees are:
Ms. Stoddard and Mr. Psik both over 10 years of experience
Mr. Morrow, Mrs. Huffman, Mr. Rowe, Mr. Hall, Mr. Tom Smith, Mr. John Davis, Ms. Lockhart, Mrs. Masters, and Rhonda Grear. Thank You to all of you that have helped make, and continue to make, Right Turn Driving School the leader for quality driver education in the downriver area.
Mr. Pimer is currently still the owner of Right Turn Driving School Inc. and is proud to be entering his 14th year serving the Taylor community and surrounding Downriver areas through the Driver Education business. Mr. Pimer teaches both classroom and driving instruction at both of his current locations 22114 Goddard Rd. Taylor, and 22065 West Rd. Woodhaven.
The business currently has 12 employees, 5 training vehicles and two offices/classroom locations to serve its community and business needs.
There are many days that my work day doesn't end until 9 at night, and even though I find myself sometimes exhausted from the long work day, I couldn't imagine any other profession where I can have the gratitude of teaching students how to be a competent and safe driver. I have had the honor and experience of working with varying levels of students from beginner to advanced. I once taught a student to drive using only her hands and hand controls due to the loss of use of her legs. I have also taught a deaf student to drive using mostly hand signals, and a 96 year old man that had recently had his license suspended. All became licensed drivers and had their driving privilege gained or returned to them.
I always love having my students that I have in class, as my driving students. It allows me to see them in a different setting, and build excellent relationships as I am able to help them achieve an important step in their lives. Thank You Taylor and surrounding communities for your commitment to our driving program, and we look forward to serving you for many years to come. Please visit us at www.RightTurnDrivingSchool.com
or contact us at (313) 292-TURN (8876) Taylor (734) 676-TURN (8876) Woodhaven
NOW HIRING $15/$20 Hour. With a $250.00 - $500.00 Cash Signing Bonus contact us for immediate details.
Sincerely,
Jason Pimer
Right Turn Driving School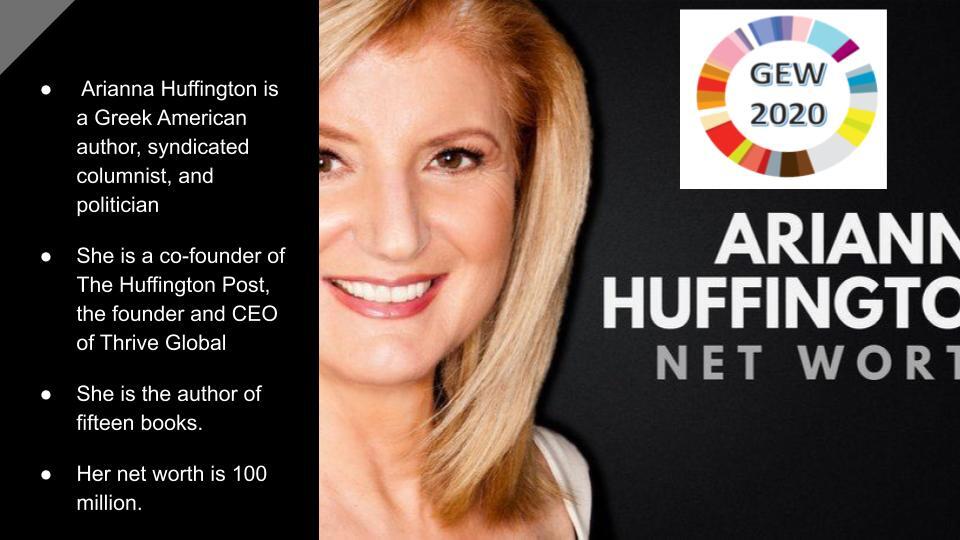 Amy Wagel owns Fierce Fitness/Zumba party and also teaches Zumba & Jeannie Fit Hip Hop. From the age of 3, she has dedicated her life to the art of Dance. She has had the privilege of Dancing in many Stage Show and Theater Productions. (IE: The Nut Cracker at the Ford Auditorium in the City of Detroit.) She has been trained in many different styles of dancing. Spanish Dancing stands out as her favorite under the direction of Shirley Blair. This would explain her love for ZUMBA. She has over 15 years teaching Martial Arts , Cardio Kickboxing and holds a Master Rank as a 5th degree Black Belt . She is also in the Greater Detroit Women's Martial Arts Hall of Fame. Amy is our principal's secretary at Taylor High School and has worked in the schools for the last 20 years as well. She is a successful entrepreneur while also including our community and students in her business. She has sponsored many of our DECA events, including leading laps for our annual Walk-A-Thon.