11211 Beech Daly Rd
Taylor, MI 48180
Hours: 7:27 AM - 2:22 PM
Half Day Hours: 7:27 AM - 10:37 AM

Office Hours: 6:30 AM - 2:30 PM
Main Office
Phone: 734-946-6551
Fax: 734-946-6590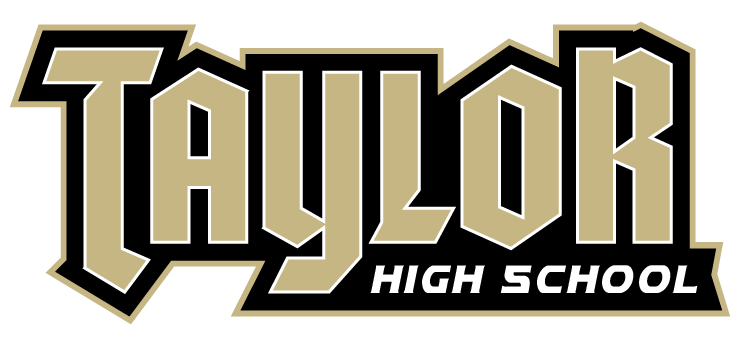 Taylor High School was established in 2018 and is the product of the merging of Truman and Kennedy High Schools in Taylor, MI. Our mascot, the Griffin, honors the heritage of all three high schools that educated students in the City of Taylor (Taylor Center, Truman, and Kennedy). Our colors, black and gold, honoring the Rams of Taylor Center. The Griffin also represents our willingness to come together as a community and provide our students with the educational tools they will need to succeed in high school and beyond.
The original building took two years to plan and one and a half years of construction before Truman Junior/Senior High School opened in April of 1974. It is situated on 40 acres of land and the structure encompasses five and a half acres at an original cost of 6.1 million dollars. It was designed by Joseph St. Cyr of Farmington, Michigan in a diamond upon diamond floor plan with cafeterias located on both the east and west sides of the building. The halls were originally covered in a moss green carpet and the building followed an open concept. The huge "classroom" called the Agora held 26 classrooms separated by walnut storage cabinets whose backs held bulletin boards, screens, or chalk boards. The open concept classrooms have been replaced with walled in classrooms today and carpet removed. Today's walls are painted in the school colors black and gold.
Taylor High School's mission is to educate, empower, and enable all students to become caring, contributing, and skillful citizens who can succeed in an ever-changing world. We are committed to focusing on high expectations and individual academic success while creating a community of respect and responsibility.
Taylor High School, with applied academic technology, rigorous and innovative coursework, and career-oriented pathways, will inspire students to be self-directed, responsible citizens in a changing world.
Follow us on Twitter @THSGriffins