TNT Robotics Trophy Case_version 2.0
Here is a picture of our newly decorated trophy case located near the entrance of the Career Center. This trophy case was redesigned and lined with bright aluminum diamond plate. The diamond plate and the TnT logo were all cut using our revamped CNC plasma cutting machine. The CNC plasma cutting machine was retrofit with all new controls, motors and software at a cost of $36,000.00. The funds to allow this upgrade of a 17 year old machine were provided by a grant written by Jaqueline Lancina, the Principal at the Taylor Career & Technical Center. The abilities of the now new CNC machine are endless and will be utilized by welding and fabrication students as well as the TnT 280 robotics team.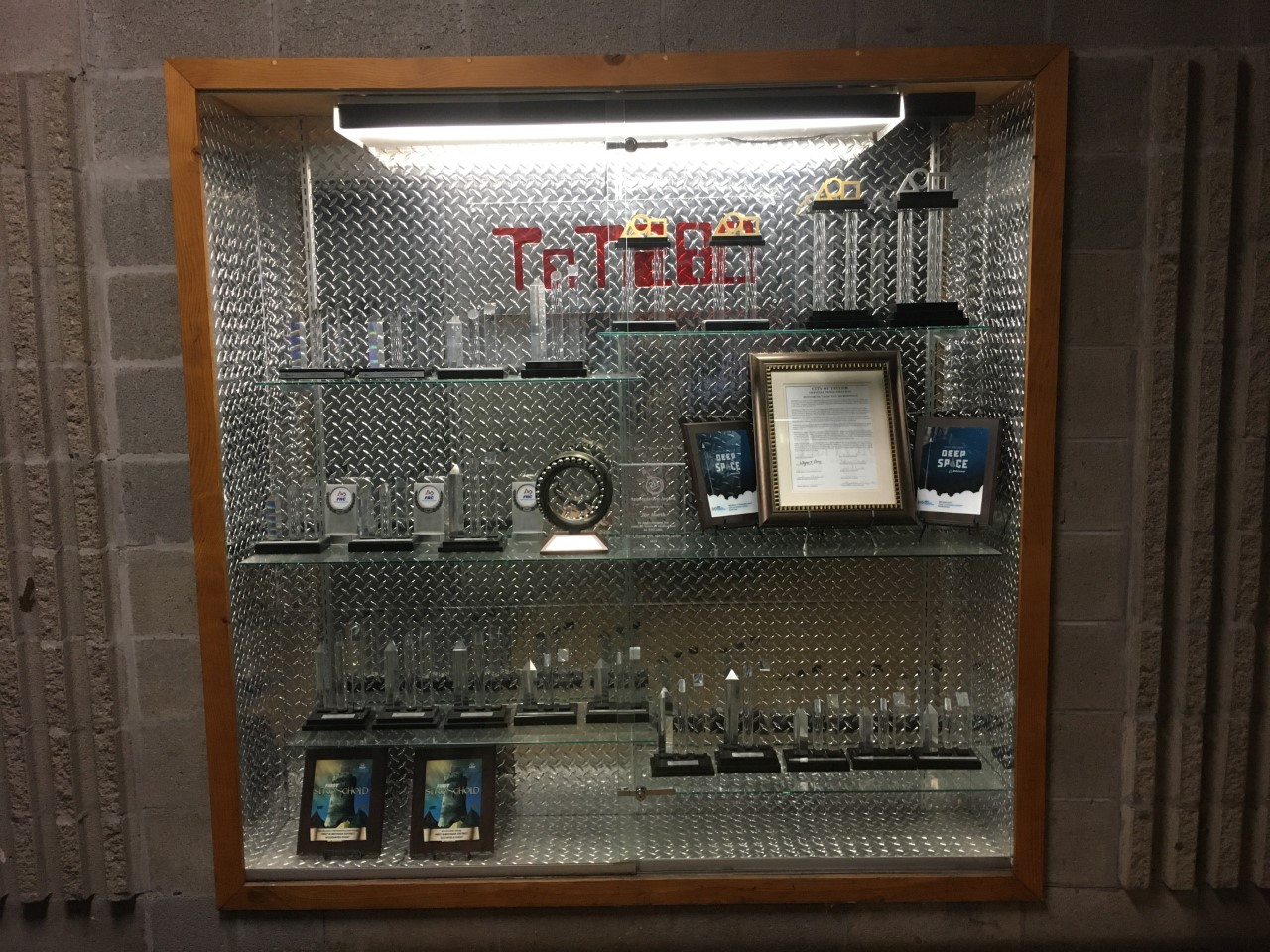 Advisor: Joe Horth
The integrated robotics programs is based at our Taylor Career Center. Academic and Career Center instructors collegiality plan integrated activities that provider excellent "hands on" and real world learning experiences, including team building and leadership training.
Our mission is to provide students with academic knowledge, technical expertise, and necessary skills that can be used to become a productive citizen, worker, and lifelong learner in today's global and high tech society. Integrated robotics provides students with rigorous and relevant academic and technical challenges that can be used to develop skills and talents needed throughout life.
Our vision ensures that students completing the integrated robotics program can attain the academic and technical expertise to become high-level post-secondary learners and productive employees in the fields of their choice. Learners who complete the integrated programs can, as a result of cross-curricular training, and business and industry mentoring, become critical thinkers and higher-level problems solvers.
Thank you to our sponsors:
Nordson

Ford Motor Company

Taylor Public School Foundation for Educational Excellence

DFCU Financial