The PAES Lab is a pre-vocational and life skills program for students on track to get a Certificate of Completion at the Taylor Career and Technical Center. Students do a variety of job activities in a simulated work environment to determine their aptitude for specific entry level job skills.
In addition to assessing job skills, students are taught soft job skills and workplace behaviors are addressed and practiced.
PAES provides:
Work and life skill training

Vocational work assessment

Work exploration

Appropriate work behavior development

Data collection and student reporting
The staff and students of the PAES Lab would like to thank the following Taylor and local businesses for supporting our very successful bowling fundraiser on Saturday, December 9th at Belmar Lanes in Lincoln Park. A special shout out to Nancy and Frank at Belmar for all of their help and support. A great time was had by all.
We would also like to thank those that have made monetary donations to our program this year.
Big Ben's Comiz - Allen Park

Cinemark in Southland

Taylor Public Schools Foundation for Educational Excellence

Taylor Rotary Club

American Legion Women's Auxiliary
The PAES (Practical Assessment Exploration System) Lab is located in Taylor's Career Center. It provides hands-on activities for skills found in entry-level jobs in a simulated work environment.
The lab has over 260 simulated jobs that allow the students to explore a variety of work and life skills. This exploration helps determine students' strengths and interests. Workplace behaviors are also addressed to reduce/eliminate possible barriers to employment.
We also work with students to establish a relationship with an adult service agency. These agencies can provide a variety of services to students after they exit high school such as job skills training, job shadowing and placement, as well as assisting students with living arrangements.
Technology is infused throughout the curriculum. Students use various apps on iPads to enhance their learning. We have a 3D printer in the classroom that is used to design and print necessary items in the classroom. Students also print holiday items to sell as a class room fundraiser.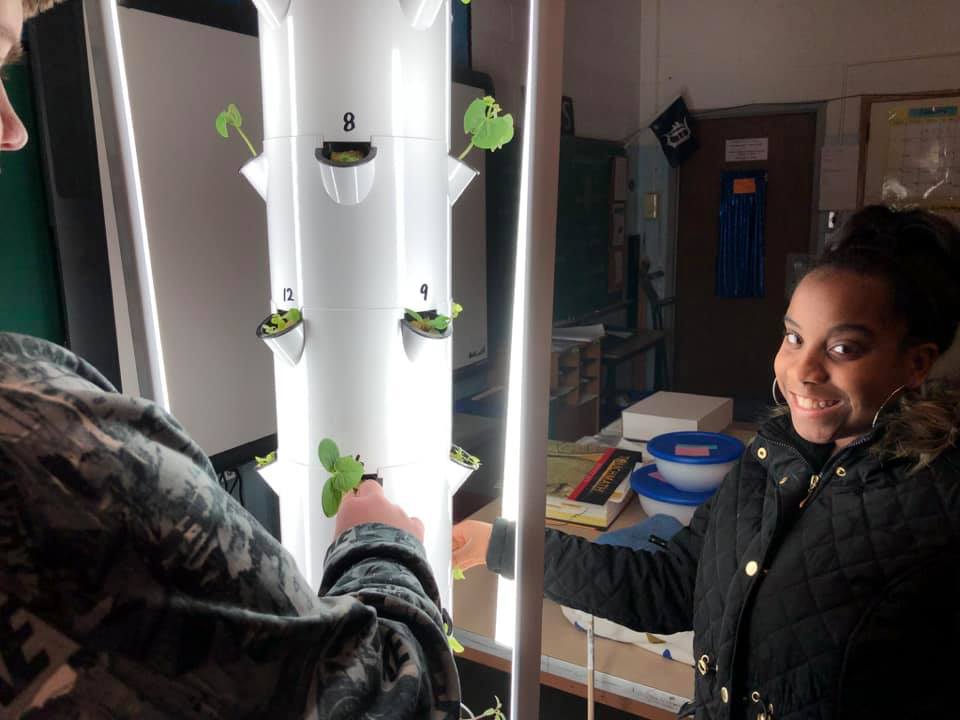 The students in the PAES Lab transplant their seedlings into their Tower Garden. Looking forward to "Salad Day" in about 6 weeks.
Some of the PAES kids in their Student of the Month hoodies. Great job guys!
The Auxiliary Unit 200 of the American Legion of Taylor donated to the PAES Lab.
The Auxiliary Unit 200 supports the Post when they help Veterans and members of the community. Staff and students in the PAES Lab say thanks for the monetary donation, it was greatly appreciated. Learn more about them on Facebook.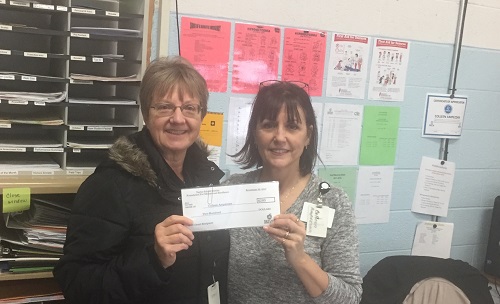 Caroline Patts presenting Colleen Ampezzan, PAES Lab Instructor, a $200.00 grant from the Taylor Public Schools Foundation for Educational Excellence.
A big shout out to the Taylor Rotary Club for supporting the PAES Lab.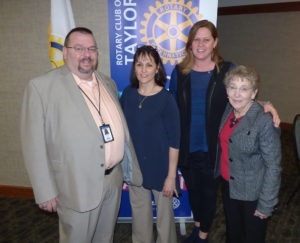 Pictured here are Edward Bourassa, Colleen Ampezzan (PAES instructor), Erin Dobbins andLinda Newsome.