What other classes will help?
Biology
Applied Math
Computer Applications
Psychology
Anatomy
Chemistry
Emergency Room Tech (ER)
Critical Care Tech (ICU)
Telemetry Tech (CICU)
Emergency Medical Tech (Ambulance)
The EMT program provides students with both the academic foundations of health care and hands-on training in the skills necessary for direct patient care following high school graduation.
Anatomy & Physiology

Medical Terminology

Leadership/Communication

Healthcare Delivery Systems

Employability Skills

Legal and Ethical Responsibilities

Safety/Infection Control

Teamwork

Healthy Lifestyles

First Aid—CPR & AED Training Information
Airway/Ventilation/Oxygenation

Cardiovascular/Circulation

Vital Signs

Transportation

Spinal Immobilization

Patient Assessment

Scene size up/Safety

Management of Trauma Patient

Management of Medical Patient
The EMT class has hit the ground running! They have learned lifting and moving patients, learned about body mechanics, and safe delivery of a patient to the emergency department.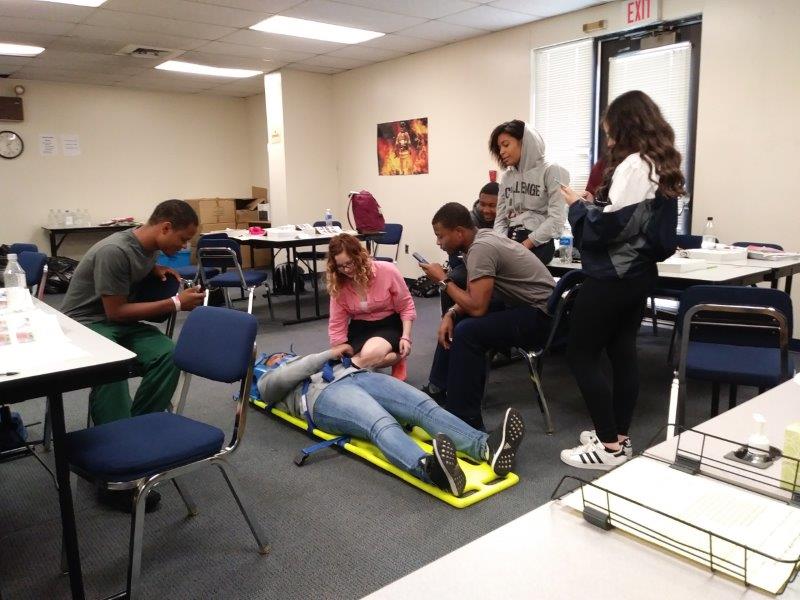 EMT's New Ambulance - 2017