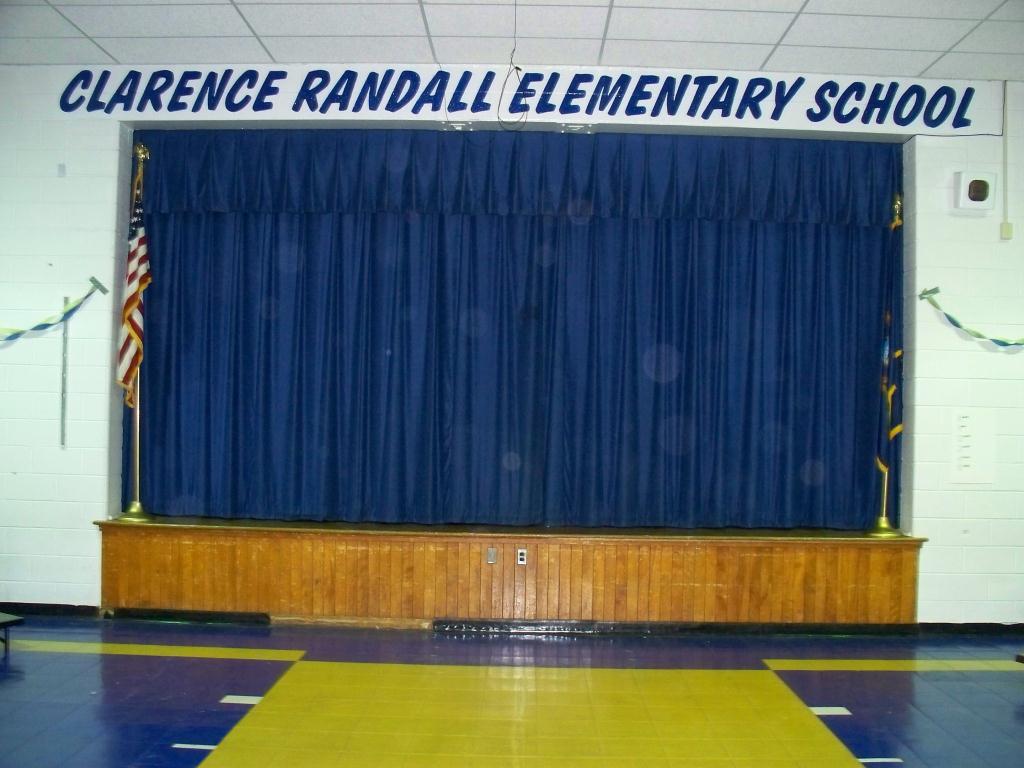 Randall Players is an after school drama group for 3rd - 5th grade students at Clarence Randall Elementary School. This unique program offers after school tutoring in the areas of reading, listening and speaking. Each year students begin in October with classroom lessons that are designed around team building games, and reading and writing strategies. Teachers communicate drama points such as stage directions, reading lines with expression and what strategies make good readers and writers. Students participate using vocal and performing arts skills. Grade Level Content Expectations/Common Core elements are covered in the areas of language arts, speaking, and listening as Randall Players start rehearsal in December and culminates in three evening performances in February.
2016 Play "Space Pirates!"
Pirates! Aliens! Space Travel! This is a story about Gabby, a kid who gets picked on for being smart. It's only after going on a whirlwind space adventure with her classmates that she truly becomes comfortable in her own skin.
Created by Beat by Beat Press
2017 Play "Twas the week After Christmas"
A Christmas musical about what happens when the North Pole loses the Christmas Spirit.
Created by Beat by Beat Press
Maiden Melody and Radical Rhythm embark on an exciting adventure to help save Musicville from the Sorcerer of Silence!
Created by Beat by Beat Press
Welcome to the bright, pixelated world of video games. When the famous characters we know and love run out of lives, they decide to put on a musical fundraiser that will help them raise gold rings and play on!
Created by Beat by Beat Press