4th Grade 5th Grade
Zoey B. Nina C.
Iyana M. David S.
Makenna C. Sarah D.
Lucas D. Mathew C.
Olivia H. Connor S.
Kaley L. Cole S.
Alejandro R. Lilly M.
Madison M. Jade M.
Teresa O. Cayden A.
Amaea P. Violet F.
Timothy H. Leonardo P.
William S.
Brody T.
Hunter B.
Esben M.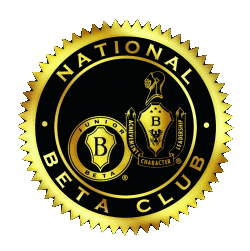 To promote academic achievement, character, service and leadership among elementary school students.

The BETA Club has a strong emphasis on community service.
"Let Us Lead by Serving Others."
Jr BETA Club inductees
The 4th and 5th graders are nominated by their teachers to be inducted into this prestigious club. They are chosen because they have demonstrated outstanding academic achievement, exemplified worthy character, and have maintained a commendable attitude. They will represent Randall Elementary for the rest of the school year by partaking in community service based programs. In the past, the Jr. BETA Club has organized and donated money and items to the American Heart Association, Food Banks, Ronald McDonald House, UNICEF, and the Fur Angels, to name just a few. The BETA Club Sponsors, Mrs. Mitroka, Mrs. Szwed, and Mrs. Jonassen are proud of the members and look forward to another successful year.